Telegram is gradually making its way into the cryptocurrency realm. It had added support for cryptocurrency payments, according to a tweet from the TON (Telegram Open Network) Foundation, in April.
The TON token can be used to make cryptocurrency payments on Telegram. The 550 million users of Telegram have now been exposed to blockchain technology and cryptocurrencies, thanks to the initiative.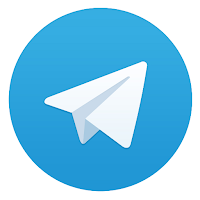 Telegram founder Pavel Durov has announced that the messaging platform intends to release a suite of decentralized cryptocurrency products, including a decentralized crypto exchange (DEX) and non-custodial wallet. 
Durov made the announcement via his official Telegram Channel on Wednesday, saying "The blockchain industry was built on the promise of decentralization, but ended up being concentrated in the hands of a few who began to abuse their power."
He directly referenced FTX in his opening paragraph, highlighting the fact that "a lot of people lost their money when FTX, one of the largest exchanges, went bankrupt."
More than anything, the developments over the past year have demonstrated that the crypto ecosystem as a whole needs to return to its decentralized roots, according to Durov.
"The solution is clear: blockchain-based projects should go back to their roots – decentralization. Cryptocurrency users should switch to trustless transactions and self-hosted wallets that don't rely on any single third party," he said.