Out of the 16 bidders who tendered expression of interest in
acquiring 9mobile, 10 made it through the first stage of screening and now, we
have only 5 bidders left. One out of the 5 bidders left will be the buyer of
9mobile in a matter of weeks.
Here are the 5 Bidders of 9Mobile Left
1. Airtel
3. Smile
4. Helios
5. Teleology Holdings Limited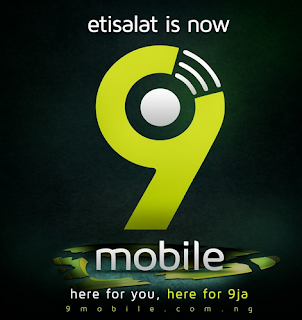 These 5 bidders of 9mobile are now qualified for the next
stage in which 1 will emerge winner. 9mobile has been standing on one.
9mobile, formerly
Etisalat Nigeria
, was put
on the block early this year after it defaulted on a $1.2 billion loan from a
consortium of 13 Nigerian banks. Etisalat Group the mother company in Abu Dhabi
backed out leaving its Nigeria arm of business to fate, to survive on a new
name.
Since the debt issue, 9mobile, the country's fourth biggest
operator, has lost subscribers. In October its total number of users had fallen
to 17.1 million, giving it a 12.2 percent market share, from 20 million
subscribers with a 14 percent share earlier this year.
Who among these 5 bidders will acquire 9mobile?
Source: Reuters