It appears a lot of people are having problem with 9mobile
network. The data zapping is completely out of this world. 9mobile data zapping
seems to be peculiar to those using their Mifi which was not like this before,
but it seems the data has taken a new turn just like some other network. 2GB is
now meant for 2 days as it can no longer last subscribers for 30 days.
Some subscribers has lamented the rate at which 9mobile data
zaps as seen below;
"I only use the data for working. I normally open a portal to copy a
document, shut it off and open again to post, only to get an alert within two
days that the data had finished.

"This has happened on two occasions and the only solution left was to drop
the network, since I am losing time and money,'' he said.
A web designer, Mr Rich Akintola, said that the recent development in
9mobile data service was not good enough.
He alleged that it was as though the network was using subscribers'
subscription to pay off the debt it owes the banks.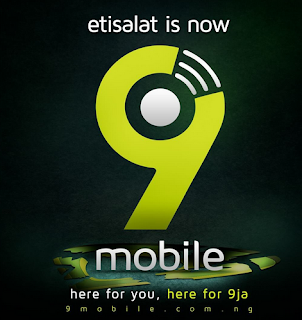 But 9mobile PR reacted to this issue of data zapping on MiFi
that subscribers should change their password often to avoid third party using
it without your notice. 9mobile data zaps that is why I don't use it.
You'll recall that a consortium of 13 b
a
nks, both foreign
and Nigerian, had in March moved to take over the operations of the then
Etisalat, now 9mobile, over a 1.2 billion dollars loan facility obtained in
2015. Now bidders are on ground to buy off 9mobile.
According to NCC's statistics on internet usage, 9mobile in
August had 11,842,298 as against 11,710,658 in September, indicating a drop
difference of 131,640.
Are you also experiencing data zapping on 9mobile?