This tutorial will be handy for those who have recently
upgraded their
Infinix Note 4
to Android 8.1 but want to downgrade it back to
how it was before the upgrade due to the buggy nature of the upgrade. If you
can no longer wait for Infinix to release bug fixes for this latest Android 8.1
Oreo upgrade, then you can go ahead and downgrade it back to the stock rom.
However, its important you note download the Infinix Note 4 stock
rom based on your built number before you upgraded otherwise I may not be able to help you.
Requirements:
Infinix Note 4 Stock Rom:
(Africa) X572-H5312AD-N-170719V111 – download
here
(South East Asia) X572-H5312CE-N-170719V61 – download
here
X572 Note 4 (X572-H5312A-N-170618V90) – download
here
Make sure you have a PC and USB Cord
Before You begin
>>Make sure you've downloaded Infinix Note 4 Stock Rom
based on your built number version before you upgrade and extract it on a
folder on your PC desktop
>>Make sure you've successfully install VCOM driver on
your PC otherwise follow the steps below;
1. Extract the
downloaded vcom driver.
2. Go to device manager>click action>click add legacy hardware
3. Under welcome to add new hardware click next
4. Select advanced option and click next
5. Select 'show all devices' and click next.
6. Click have disk
7. Browse to your vcom extracted folder and select the driver setup up file and
click
open, then ok.
8. Select Mediatek preloader usb vcom driver and click next.
How to Downgrade Infinix Note 4 Back to Nougat
1.Navigate to SP flashtool on your computer and locate
flashtool.exe
2. Run Flashtool.exe as admin
3. Click on Scatter loading and navigate to the extracted
infinix Note 4 rom download folder on your desktop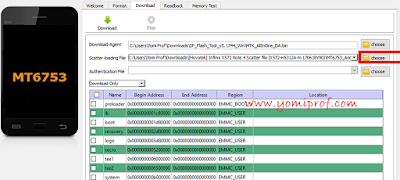 4. Select MT6753_Android_scatter.txt
5. At the left
hand side just below the 'scatter loading' panel click on 'download now' then
change it to 'firmware upgrade'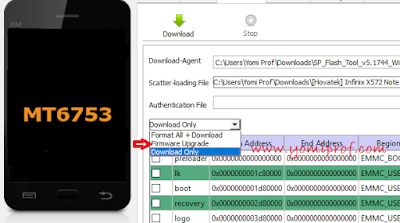 6. Switch off your Phone and connect it to your PC using usb cord
7. A progress bar
should start running. The phone will be downgraded on booting-Make sure
you don't tamper with usb at this point.
The final result
after about 5-10 min should be like this if all went well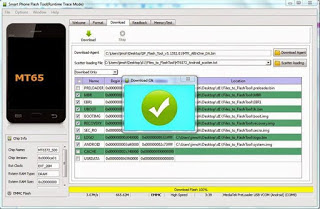 8. Close the
flash tool on your computer and disconnect your smartphone from the computer
after the above confirmation.
Finally go to
settings>>about to confirm that your Note 4 is running the stock rom you've
downloaded.
Rom Download Link:
Team Hovatek