I am so tempted to run a review on this stylish unique
small but empirical device… I'm glad I fell for this temptation. I just want to
make a little comparism before you all start to critize this device.
It is one of the cheapest so far I've seen in international
market, and it comes with Lollipop OS with long lasting battery life; not just
that but the price will amaze you.
It is called Blue Studio C.
SPECIFICATIONS
Display                  5-inch 1280×720 with Blu Infinite
View Technology
Processor              1.3GHz
quad-core Mediatek MT6582 with Mali-400 GPU
RAM                    1 GB
Camera                8MP
rear, 2MP front
Storage                8GB
internal, microSD Card slot
Ports                    microUSB, 3.5mm headphone jack
Wireless               850/1700/1900,
Dual SIM
Dimensions          144 x
72.4 x 9.4 mm, 172 g
Battery                3,000 mAh
OS                       Android 5.0
Price                   $99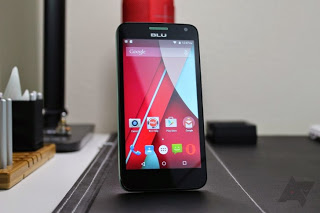 Hmmm…! To get Android device for just
$99
, running on
AndroidLollipop 5.0
? I feel this device carries a lot to be sold for this amount with
extensive
3,000mAh battery
. The buttons are all solid and clicky, and the
seams around the removable back are 
super
 flush
and tight.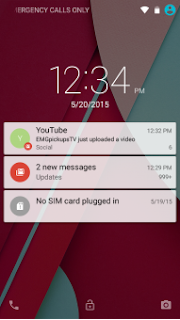 Back to my question, why can't other brand manufacturers do the
same? In a matter of days, Infinix will launch another device and I'm pretty
sure it will still run on 4.4 Kitkat, surely I can't vouch for the price. Same thing
is applicable to InnJoo Max.
Blue Studio C  is worth considering if you are looking to
buy a cheap andoid device. It's snappy enough, has a massive battery, runs
Lollipop out of the box, and has a solid build. You'll be hard-pressed to find
all those in another device at this price point.
What's your take on this?