Just two weeks ago, Google announced that it will be joining
the likes of Facebook in banning Crypto-currency adverts starting from June
2018. Twitter on the other hand has confirmed that it would follow Facebook and
Google
in clamping down on crypto-related advertising.
Twitter announced that a new Policy
will be rolled out in the course of the next 30 days, and the policy prohibits advertising of initial coin
offerings, ICOs, a form of crowd-funding used to raise cash by creating new
coins.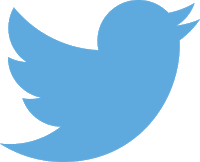 Also included are adverts that
promote token sales and crypto wallet services, the company said in a
statement. The policy will also ban adverts from crypto-exchanges, with some
limited exceptions.
For Japan, these will be limited to crypto exchanges regulated by its
national financial regulator, Twitter said.
Twitter said this month it was
taking measures to prevent crypto-related accounts from engaging with others in
a deceptive manner,' but it has faced calls to go further after bans by
Facebook and Google.
The truth still remains;
cryptocurrency is here to stay for good… only the fake currency will die a natural death.