What is happening with the Free to-air- digital TV launched by the federal Government? It seems lots of people have abandoned it.
At launch, the FG said the new Free-to-Air television had wide range of channels so that it could compete with foreign satellite televisions such as GOtv, DSTv, and the Startimes. But right now, complaint are coming from right left and center.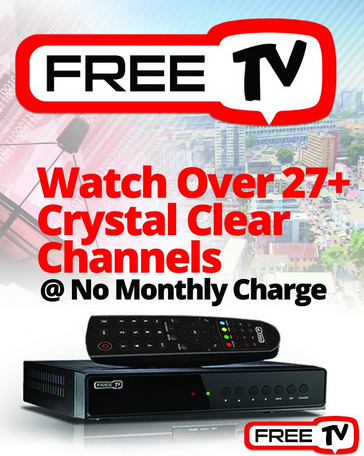 The Free to air decoder dubbed FreeTV comes with 30 channels but some persons are only able to access few of the channels. Other complaints include lack of BBC, CNN, Super Sports, among others as expected by users.
FreeTV coverage
FreeTv covers 6 locations which includes; Plateau, Abuja, Kwara, Kaduna, Enugu and Osun State.
How much is the Decoder?
The decoder is sold for N1500. No monthly subscription. You only subscribe yearly
Those of you using this Free-to-air decoder, how has been your experience so far?