Data is live! It makes the world go round; it makes you keep in touch with your love ones. A smartphone without data, is that one a phone?
Let's quickly look at the cheapest data plans you can subscribe to this month.
Airtel NG
Airtel Double Data: offers you 100% extra data when you subscribe for any of the three packages below
N1000 gives you 3GB
N2000 gives you 7GB
N2500 gives you 9GB + 1GB (usable at night)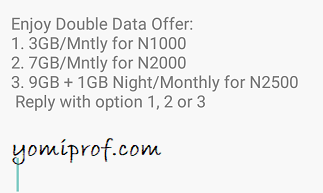 Depending on your sim, there are more heavy options with different prices.
Will it Work on my Device
Airtel double data will work on all devices.
How Can I Get it Airtel Double data?
Dial *144#  if you are eligible and reply with 1,2 or 3 depending on the package you wish to subscribe for.
Airtel 20x Offer:
This offer is for those who have abandoned their line for a very long time, Airtel want you back. With 20X, N100 recharge will give you N2000 bonus airtime, in which N500 is for voice call and N1500 for data and all will be valid for 30 days.
Recharge of 200, 300, 500 and 1000 also attract mouthwatering bonuses.
How to Activate 20X Bonus
You can activate the 20X offer by dialing the subscription menu or direct subscription codes seen below;
N100 Dial *241# and select preferred option or dial *241*100#
N200 *241*200#
N300 *241*300#
N500 *241*500#
N1000 *241*1000#
Yes, you'll get 20x the value of what you recharged. Dial *123# to check your balance.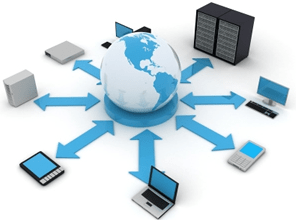 Cheapest Airtel Data Plan:
Airtel New Data Plan:
Recharge N1000 and get 4.5GB data
(1.5GB android data + 3GB YouTube streaming)
Recharge N2000 and get 9.5GB data
(3.5GB android data + 6GB YouTube streaming)
Recharge N2500 and get 15GB data
(5GB android data + 10GB YouTube streaming)
Recharge N3500 and get 17 GB data
(7GB android data + 10 GB YouTube streaming)
Recharge N4000 and get 19GB data
(9GB android data + 10GB YouTube streaming)
Each of the data will last you for 30 days and the YouTube free data is only usable at night.
How Can I Get it?
Dial *323# and follow the prompt
MTN
MTN Double data offer is still working but not for all, to those of you who still enjoy it, keep it up. However, I'll recommend you contact a third party data resellers, since theirs doesn't zap and much more cheaper.
You'll get 1GB for N600
2GB for N1100
4GB for N2200
5GB for N2800
10GB for N5500
How to Get MTN 1.2GB for N500 (Validity 7days)
Dial *131*103# or *406*2# It's a double data offer.
9mobile: if you are a heavy internet users, this 9mobile plan is highly recommended for you.
42GB for N11000. It auto renew every month end. The validity period for this plan is 3months.
Contact 08135492059
Ntel:
this ntel plan is still rocking and it is the best bet for heavy internet users in locations where the network is actively available.
With N2000, you can get upto 24GB and validity is 30 days. Go to myntel.com.ng to check your data balance.
Glo NG
For glo users, nothing has changed. No new offers, no improvement and still slow in major areas. If it's fast in your location then Adenuga's cousin must be your next neighbor.
Dial *777# to subscribe to any of Glo data plans
I'll be giving airtime or data to the following  Akinwale Adedeji, Coin Coin, Zionovic 212, obianuju, Akintola Omotola, R&Bmusic, Bestboss, Jendo David, Romeo Aje, Ike Chinedu. Others whose name are not mention, yours is coming…