Do you remember how we all cheered pay-TV provider, TSTV when they first announced their plans to launch into the Nigerian Broadcasting Service a Direct-to-Home (DTH) satellite TV? Well, something disastrous has happened to them.
We were all happy when they promised to take down DStv and GOtv; we were all happy when they promise to introduce the Pay-As-You-Consume TV service, meaning you only pay for what you consume. They even promised to introduce a Pause subscription, meaning you can pause your subscription for up to 7 days.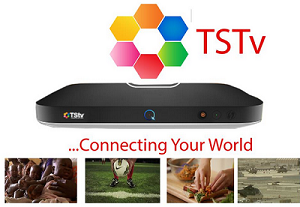 But something has happened to them – they've have bankrupted and have been kicked out of the building because they could not pay their rent.
According to Premium Times reports that the company could not pay its rent, and has been kicked out!
The West African Business Platform Ltd., a law firm, has taken possession of the Abuja Headquarters office of Telcom Satellite Ltd. Television (TSTV) due to its inability to pay its rent.
The Abuja Headquarters office of the television company is situated at Plot 1191, Jahi District, off Gilmore Construction Company, FCT.
The property was taken over on Tuesday following the judgment entered in favor of the plaintiff by Justice Yusuf Halilu of the FCT High Court in Nov. 2019.
They tried, but the power that is backing Multichoice DStv and GOtv will not allow them to succeed. I remembered when TSTV later said they were fighting serious battles. Yes, DStv fought them bought spiritual and physical to the point of seizing exclusive right of bEin sport… and now, they've run out of business.
TSTV has bankrupted and is now more… We hope to see their comeback soon.