It appears TStv is seriously fighting a battle and I pray they survive. For the past one year, the Pay tv satellite operator has been silently operating probably because of unworn battles.
Sometime in August this year, the management expresses their gratitude to Nigerians for being patient with them despite their failure in rolling out Sassy and Dexterity Decoder. Nigerians are disappointed and have thus, move on.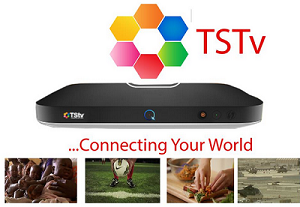 The pay tv operator took to their social media a few days ago to express their sad experiences doing business in Nigeria, but still promise Nigerians free channels till the end of November and then commercial sales will begin.
TSTV Receive Frequencies
GlintSat at 51.5°E
Frequencies 11130 and 11170
Polarization: Horizontal
Symbol Rate: 30,000

All channels still free until November when TSTV begins encryption of its channels and commercial sales nationwide.

If only Nigerians know the kinds of fights TSTV has gone thru and survived. What is important is that we are still standing and we have learnt strong lessons and we are stronger by the day. We will never fail even if we delayed.

We will make that difference.

Thanks
In August, they partnered with Nigcomsat and now, they are no longer in partnership with them. It appears the forces that fought Zoto out of existence, drove OLX out of Nigerian market is the one fighting TStv.
Never announce your success… wait for your success to announce you.