Disclaimer: BUSD and other cryptocurrencies are not classified as legal tender nor regulated securities in Nigeria.
If you saved N1,000,000 in 1999, it was worth $45,680.
In 2009, your N1,000,000 would have been worth $6,893.
In 2015, your N1,000,000 would have been worth $5,000.
And today, your N1,000,000 is worth $2,222.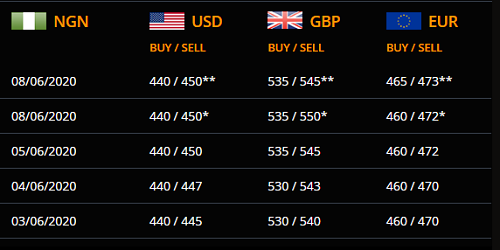 A dollar went from being worth N145.07 to N450, all in the space of 10 years, that is 3x less its original value.
What does it mean to You?
If you saved the same ₦1,000,000 naira in 2015 and the bank paid you 5% interest on it every year, you would have ended up with ₦1,276,281 today. You will have made ₦276,281 from it.
At first glance, this looks like a profitable investment. But when you convert this same investment to dollars, you made a loss of $2,164 on your saving, that's more than the cost of a plane ticket to Canada.
This is because you started out with $5,000 (₦1,000,000) and ended up with $2,836 (₦1,276,281) today.
The problem with saving in Dollars?
Although the U.S dollar is the most widely used currency and one of the most stable currencies in the world, the problem with it is its accessibility.
For most people, the only way to hedge against inflation by saving in USD is to buy from their local "Aboki" and that means they are paying parallel market rates which as of writing is ₦450. This is minus the hassles of finding one that is reliable and close by as well as holding large sums of USD in your house, which is an extreme security risk. If you wanted to also sell your USD you have to repeat the same manual and offline process of calling your "Aboki" to get the latest rate and moving your USD in person.
This is where BUSD comes in. BUSD is a digital currency and stablecoin, that is 100% backed by the U.S. Dollar which means 1 BUSD = $1. BUSD is held in FDIC-insured U.S. banks and is approved as well as regulated by the New York State Department of Financial Services, meaning it is safe.
Why BUSD?
BUSD is a digital currency that combines both the stability of regular fiat currencies and the accessibility of other digital assets. Thus safely securing you from currency volatility.
This means if you bought 100 BUSD today and the exchange rate of USD/NGN changed to $1 = ₦500, the 100 BUSD you own would be worth ₦50,000. And you'll be able to convert it back to naira in under 5 mins straight from your smartphone, it's as simple as that.
Plus, the price of BUSD is usually cheaper than the rate your "Aboki" will try to sell at. BUSD is currently priced at ₦439, while the parallel market rate is ₦448
Where can you get BUSD?
You can be buy BUSD and convert it back to Naira by using Bundle. And it takes less than 3 mins to do. Bundle is a social payment app backed by Binance, the world's largest digital currency exchange.
It was founded by Yele Bademosi, a former director at Binance Labs, the venture arm of Binance and the founder of Microtraction, an early investor in startups like 54gene, Cowrywise and Wallets Africa.
Here is how to buy BUSD: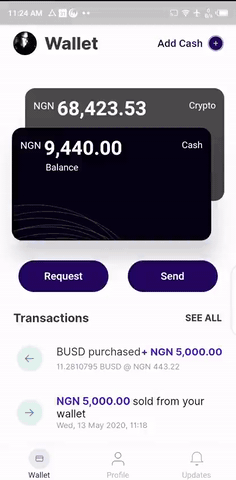 Download the latest version for Android or on iOS, to start using BUSD today.