Pay-TV services are under big pressure from Netflix and Amazon around the world.
MultiChoice, DStv's parent, has said that satellite TV is an established, mature industry "looking out over a cliff" thanks to the proliferation of streaming services.
The situation is no different in developed economies like the US, where traditional pay-TV providers in the US experienced a record 3.7% drop in subscribers during 2017.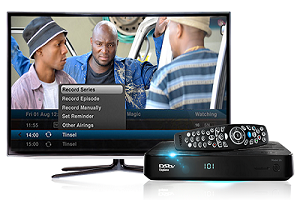 eMarketer added that 186.7 million adults in the US will watch traditional pay-TV in 2018, representing a 3.8% decline compared to the year before.
There are several reasons for the shift, one of which is the nature of services like Netflix – which let you choose when and where you watch content.
Linear TV does not do this, and you must ensure you are watching the right channel at the correct time to catch your favourite show or movie.
The biggest factor, however, is price.
Leichtman Research Group reported that pay-TV subscribers in the US were spending around $107 per month on their packages. Netflix's HD service is available for $11 in the US.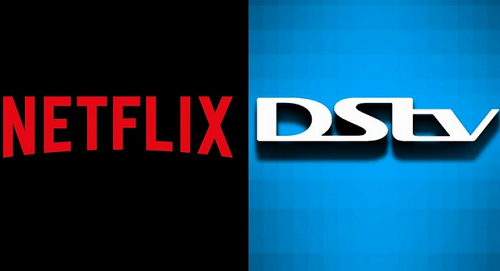 The pricing discrepancy is similar in Nigeria, South Africa, and other African countries where DStv's top package Premium costs N15,800/ R809 per month – while Netflix is available from $7.99/ R99 per month.
Pricing and Packages
To see just how big the price gap between streaming services and pay-TV packages is, we compared the prices of DStv Premium and Netflix.
For the comparison, we looked at how much money you would save in one year if you cancelled DStv Premium and switched to Netflix for entertainment.
The packages compared were the following:
Netflix Standard – $9.99/ N3,300 /R139 per month. This offers all content in full HD, which can be watched on two devices.
DStv Premium – N15,800/ R809 per month. This is DStv's top package which offers all the base channels.
Other pricing elements which were taken into account are:
The first month of Netflix is free. One year's cost is therefore 11 months' subscription.
The DStv Premium price excludes the Access Fee of R90/N2500 per month. This provides access to PVR usage and DStv Now.
For this comparison, we have included the DStv Access Fee – bringing the total monthly cost to N18,200/R899per month.
Users must also take into account that Netflix does not offer live sport and news, which DStv does. This may affect a user's content consumption and make a simple switch to Netflix unpalatable.
How Much You Save
This is how much you'll save over the cause of a year.
Service
Monthly Price
Annual Price
DStv Premium
N18,200 / R899
N218,400 / R10,788
Netflix Standard
$9.99 / N3300 / R139
N36,300 / R1,529
Total Savings Annually
N182,100 / R9,259
Along with the results, it must be noted that the price of a home Internet connection is not included in the calculation.