This will be good news to those who have YouTube channels with huge followers because YouTube just announced a new monetization options for content creators. Something similar to what Facebook announced yesterday.
It is dubbed Channel Membership.
The new channel membership is where the viewers pay a monthly recurring fee of $4.99 (N1800)to get unique badges, new emoji, Members-only posts in the Community tab, and access to unique custom perks offered by creators, such as exclusive live streams, extra videos, or shout-outs.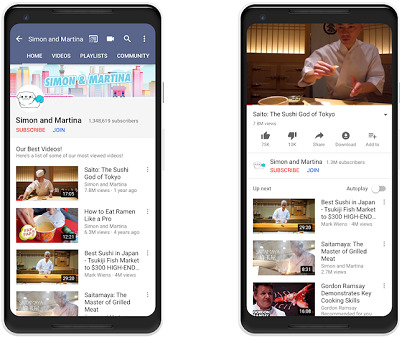 YouTube says that this has been successful with this new business model.
Eligible YouTube Channels
On this note, YouTube also mentioned that it will soon expand this feature to eligible channels with more than 100,000 subscribers on YouTube under the new name Channel Memberships.
In partnership with Teespring, YouTube is also offering creators an easy method to design and sell merchandise. Twenty items will be available for customization and U.S.-based channels with more than 10,000 subscribers will be eligible.
YouTube is also introducing a new way for creators to upload content to YouTube called Premieres. This feature lets creators debut pre-recorded videos as a live moment. YouTube will create a public landing page to build anticipation and hype up new content when creators want to release a premier video.
YouTube says that Super Chat and Channel Membership perks will be available with Premieres.
YouTube New Monetization option, Yea or No?