Are you a group admin on Facebook? Do you offer valuable, rich contents to your readers? Facebook want to help you earn money from your group.
Facebook is testing subscription fees for groups, where group admins can charge between $4.99 and $29.99 (N1800 – N10,800) per month for membership.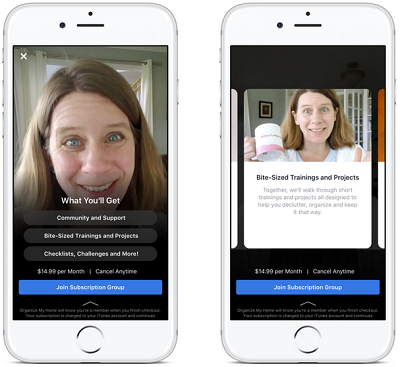 According to Facebook, group admins invest their time and energy to maintain their groups, and that some admins asked for tools to help them continue to invest in their community.
To test paid group subscriptions, Facebook is piloting subscriptions with a small number of groups.
Subscription groups were created to make it easier for admins to provide these experiences with built-in tools, and to save them time so they can focus on offering members-only content.

"For members, they're now able to sign-up and manage their subscription through the Facebook app for iOS and Android."
Facebook said it will use what it learns from this pilot to help admins offer more to their members and continue to invest in their communities.
Let me guess, they may eventually roll out the same features to WhatApp Admins probably later in the future which will be a welcome development.
You can read more here.