You can now participate in Firefox Test Pilot Program from your smartphone.
The Test Pilot program allows users to enable experimental features in their Firefox browsers and test them out. It serves as a great way for developers to test out new things and Mozilla to see what people like.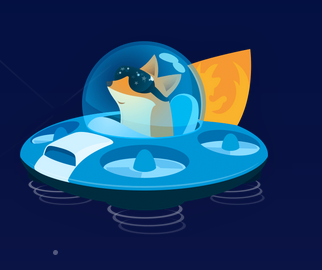 Currently, there are only two apps available for smartphone users, but depending on the device you use, you can try out only one. iPhone users can experiment with "Firefox Lockbox", while Android users get to test "Notes by Firefox".
Firefox Lockbox for iPhone:
The app syncs with your Firefox account and makes all your saved logins available on your iPhone. That means you can use saved logins from Firefox to seamlessly login to apps like Twitter or Instagram.
Plus, you can also use Face ID and Fingerprint touch to unlock the app, so you can safely access your accounts.
Note by FireFox for android
Notes by Firefox is an app that lets you take notes. The added functionality is the same as with Lockbox, it synchronizes notes between all the devices on which you're logged in with your Firefox account.
Firefox also boasts end-to-end encryption for it's Notes app, making it quite secure.
How do I get Them?
You can go to Firefox's https://testpilot.firefox.com/ website to learn more about them and install them.
Or you can get them from App store and play store.
Via: Mozilla