It's weekend again people but let me ask, What is happening with Zoto?
There have been a lot of complaints about them lately… Zoto started having failed transactions, then eventually went unavailable. No mails from Zubby from Zoto, no reply to mails, no reply on social media, Nothing.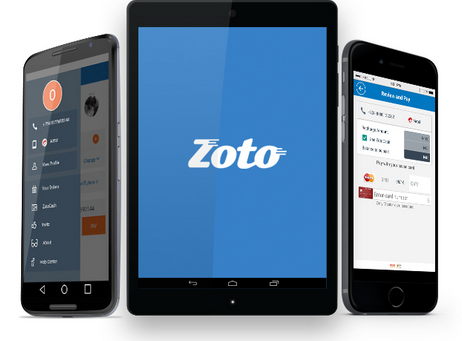 I checked their twitter handle and it was last updated in June. Lot of complains on their twitter handle without any reply to any.
Your responses, actions or movement plays, will I say, seems to be very similar to that of Ponzi sites or fake companies, imagine you're saying updates and no better information was given out to your customers. Something smells real fishy

— Mrcalxy_Crypto (@Calxymrsmith) July 2, 2018
Straight scammers!!!!!!!! now everyone i referred the @myzoto app to is back on my neck with complaints of their money stuck and i don't blame them. Twitter fam If you're reading this never trust wallet apps and even if you do never trust the @myzoto app. Taink you

— Wellington (@IamWellington_) July 7, 2018
I still have over N2,000 trapped within the app! I dint see this maintenance/upgrade coming. Customer care is zero. I do hope this is rectified soonest and not that you guys have parked up!

— Harrow30 (@ohiozoba30) July 7, 2018

I also checked reviews about the app on Google playstore and the same complains of no response, and someone even complain about his cash and bonuses frozen. Have they ran out of business? What happen to the 'once upon a time' trending simple app called zoto?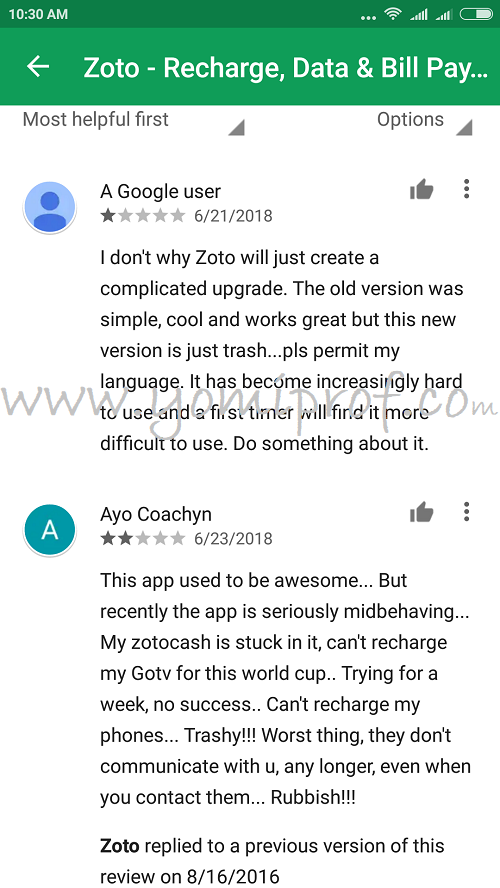 People's money are trapped in there, have they ran away or they just played Nigerians like another Ponzi scheme?