9mobile yesterday officially reacted to the alleged withdrawal of Teleology from the company, saying the company represented by former MTN chief Executive, Adrian Wood, was unserious and did not help much in acquiring 9Mobile.
The company said it has managed to add about one million subscribers to make a total of 16 million subscribers on the network without the input of Adrian Wood or his Teleology Holdings Inc.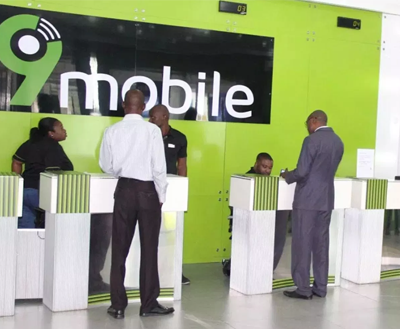 According to 9mobile Director,
Teleology Nigeria Limited is a consortium including several local and foreign investors. While every partner in the consortium was delivering and meeting their obligations to the partnership in terms of financial resources, physical availability for crucial meetings and extensive network to help build the business, Mr. Adrian Wood's Teleology Holdings Limited, which only owned a minority stake in Teleology Nigeria Limited, failed severally and wholly to meet theirs.

Mr. Wood was not personally present for all the critical presentations made by the consortium during the bid process and failed abjectly with his financing arrangements with Swiss-based UBS Bank. In all these failings, other partners in the consortium filled the gap and pushed ahead until the sale was completed.
… On these bases, 9mobile has emerged from a period of uncertainty over the past two years to attain an active subscriber base of 16 million, representing a net increase of over 1 million subscribers in the last 6 weeks alone".
It is regrettable that Mr. Wood has allowed the same avarice, rascality, impatience and knavery that characterized his turbulent association with, and inglorious exits from several other companies to manifest again so early in 9mobile.
While we wish him well in his future endeavors, we unequivocally assure our customers, suppliers, partners, regulators, and stakeholders that the Board is committed to continuing the upward mobility of 9mobile.