OPPO who recently find its way to Nigeria, has unveiled its very first 5G smartphone. It is powered by Qualcomm Snapdragon 855 Mobile Platform with Snapdragon X50 5G modem.
OPPO did not share the model number of the phone or when it will launch, but the device shown looked similar to the Find X without a notch.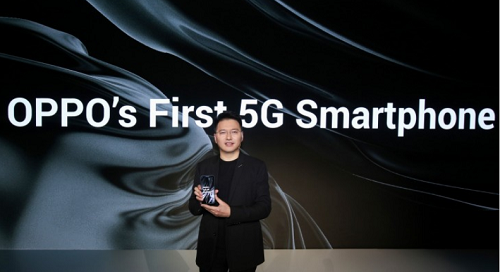 The company even unveiled its 5G-ready prototype based on the Find X, a developer version with integrated communication capabilities in December.
OPPO has partnered with four carriers – Swisscom, Telstra, Optus and Singtel for 5G commercializtion. OPPO has also initiated 'OPPO 5G Landing Project'. OPPO has also partnered with software developers to explore 5G cloud gaming. It has leveraged high-throughput and low-latency of 5G for triple-A gaming experience to mobile gamers.
In the Spring, OPPO will commercially launch its Breeno, AI-powered virtual personal assistant in its new products.
OPPO said that it will showcase several smartphones with 5G along with its partners Qualcomm and Ericsson and 5G mobile cloud gaming at the MWC next week.
The company is betting big on the 5G network and says it will change the way we interact with our devices.