Would you voluntarily send Facebook nude photos of yourself? The company is insisting it needs them – for your own
protection.
Let's say you have a spiteful ex who decides to embarrass you by posting a
nude photo made in private. Facebook says if you send the photo to the company
first, it will make sure it never shows up on its site.

But can you trust Facebook? The company says it won't store the photos but
instead create a digital footprint so that its image-matching technology can
prevent any future uploading of a copy of the photograph.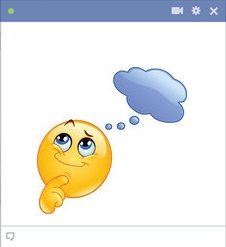 "It would be like sending yourself your image in email, but obviously
this is a much safer, secure end-to-end way of sending the image without
sending it through the ether," says Australia's eSafety commissioner,
This is called Revenge P. Four percent of internet users
have fallen victim to it, and 10 percent of women under 30 have had someone
threaten to post explicit photos of them online against their will, according
to a 2016 study by Data & Society.
Facebook is piloting the program in Australia in partnership
with the country's Office of the eSafety Commissioner, a government agency
dedicated to online safety. Next, it'll be tested in the United States, Britain
and Canada, the Times of London reported (What
about Africa?).
Let's be sincere here, will you send Facebook your nude
pictures?