MTN has introduced its newly improved eSIM solution – capable of supporting a number of Apple and Samsung devices.
When it first introduced eSIM earlier this year, it supported only few number of devices as can been seen here. But now, more device supports has been added to it.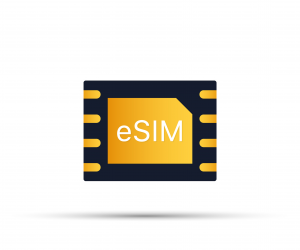 "The digital journey of MTN customers takes another leap forward with the addition of embedded SIM (eSIM) connections on selected smartphones this month and the inclusion of eSIM connections for selected Apple smartwatches from 15 December 2020," reads a statement from MTN.
Here is a List of all Compatible Devices:
iPhone XS
iPhone XS Max
iPhone XR
iPhone 11
iPhone 11 Pro
iPhone 11 Pro Max
iPhone SE 2
iPad 7
iPad 8
Samsung Galaxy Fold
Samsung Galaxy Note 20
Samsung Galaxy Note 20 Ultra
Samsung Galaxy S20
Samsung Galaxy S20+
Samsung Galaxy S20 Ultra
Samsung Galaxy Z Flip
Samsung Galaxy Z Fold 2
MTN said its eSIM solution is a market-first in South Africa, as it allows people to store multiple profiles on a single device, effectively having two or more numbers, and switch between them at ease.
As you can see, eight eSIM-capable Samsung phones are now available, as well as seven new iPhone devices. We are hoping more Android devices will be added to it so that more phones can be eligible for the eSIM support.