This is going to be a lovely update when it's finally rollout all in a bit to curb fake news spread. We are all aware of combating fake news on WhatsApp, the company is stepping it up with Image Search Feature.
The new feature will help users identify whether an image they receive is legitimate or not. As reported by WABetaInfo , discovered a "search by image" function that will let you upload a received image directly to Google to reveal "similar or equal" images on the web.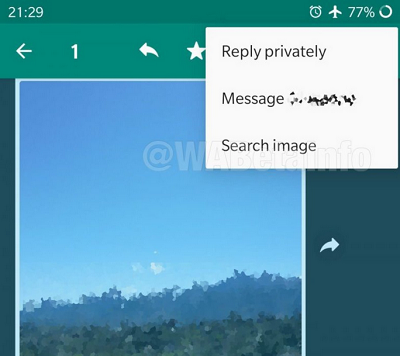 With this info, you should be able to more accurately judge whether the picture is real, or fake news.
This is how it works
If you select Search image, WhatsApp will alert you that it will be uploaded to Google: After uploading the image to Google, WhatsApp will open the browser to show the results.

This feature will be very useful because it can help us to understand if a news is fake: when you receive an image, you can try to search it on the Web using this feature, so you can discover if it's fake reading info on the Web related to that image.
Note: This update is not yet available but will be roll out soonest.

In other news, WhatsApp is banning those who are using third-party modded WhatsApp, so becareful because it will soon get to you if you are using it.