If you are a Smile internet user, you'll notice that in the past week, the network was down in some locations… Smile mifi refused to work due to the facts that Smile, the pioneer of 4G LTE in West Africa was attacked by a malware instigated by Jisatsu.
According to Smile NG, some of its customers' devices were affected by the reported malware believed to have been instigated by Jisatsu, Smile said many of its customers were unaffected by the malware as a result of its timely identification through its firewall.
However, lots of customers complained bitterly as seen on their social media handle below;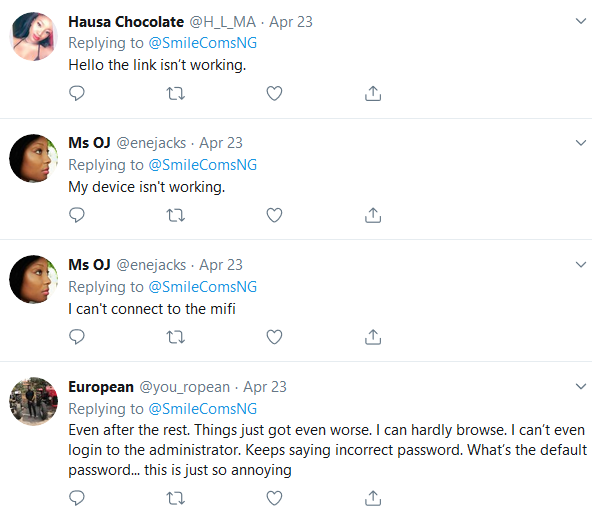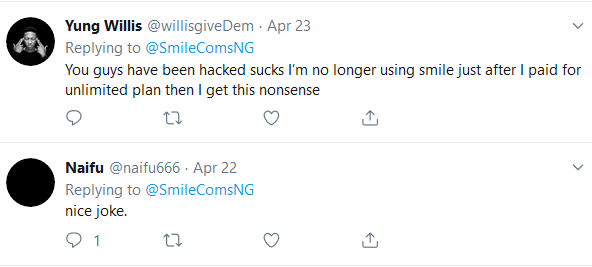 Smile Nigeria, nonetheless, regretted any inconvenience caused by the incident and advised those that have noticed any service disruption to contact the nearest Smile shop or call the call centre for prompt attention and solution.