Have you been on the lookout for the most reliable platform to trade your gift cards for instant payment using a mobile application ? Glad to announce to you the best; Lowda Trading app.
Scam occurrences are so rampant these days that it has become a complex task to single out the legitimate ones from the frauds. Hence, a few pointers should be considered before arriving at a decision.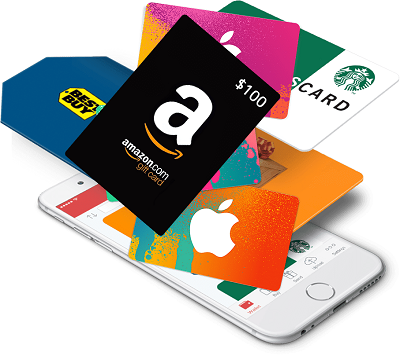 Nonetheless, a highly trusted and reliable platform where you can sell your various gift cards without any iota of doubt is Lowda.
UNVEILING LOWDA
Lowda provides users with a gift card trading application for Android, iPhone and web users such that trading gift cards has been reduced to a zero stress effort.
Trade your various gift cards with ease while on the go, using the Lowda trading app. Trading your gift cards has never been easier. 
STEPS TO FOLLOW WHILE TRADING ON LOWDA
Follow the steps below to utilize the Lowda trading platform. 
1. Download and sign in to the Lowda app.
Click Here To Download On Android
Click Here to Download On iPhone
For those who prefer to access the web version, simply visit Lowda.net
2. Use the simple rate calculator to determine current rates
3. Upload your gift card to initiate a trade
4. Within a few moments, you would be credited instantly in Naira
GIFT CARDS ACCEPTED FOR TRADE BY LOWDA
There is a vast number of gift cards that can be traded on the Lowda Trading Platform. The list is as follows subject to concurrent updates.
– iTunes Gift Cards
– Amazon Gift Cards
– Steam Wallet Gift Cards
– Walmart Gift Cards
– Apple Store Gift Cards
– Google Play Gift Cards
– eBay Gift Cards
– Vanilla Gift Cards
– Sephora Gift Cards
– Target Gift Cards
– Best Buy Gift Cards
– Nordstrom Gift Cards
– Play Station Gift Cards
And many more…
You can sell various countries and various denominations.
WHY LOWDA IS YOUR MOST IDEAL CHOICE
• Fast and Reliable trading: Trading your gift cards on Lowda has to be the fastest means of converting your gift card into cash. The ease in selling your cards on the Lowda platform is almost surreal as it provides top notch apps with unprecedented user experience.
• 24/7 Active Support System: Visit the Lowda support page for frequently asked questions that have been meticulously answered. Support can be accessed via email or livechat.
• Friendly Rates: Ceteris Paribus, Lowda offers the most unbeatable rates in the market.
• Reliable Trading Experience: Lowda is a trusted and reliable trading company
• Fast Withdrawals: Say goodbye to tardy withdrawals henceforth as you have discovered Lowda. Withdrawals are done with lightning speed that is almost inconceivable until you have experienced Lowda.
• No Middleman: There is no arbitrator as all trades are processed by the Lowda team, therefore, ruling out any middleman/third party.
Conclusion
Worry not when looking to sell your gift cards. Lowda has provided a zero-stress, efficient and speedy platform to trade those cards for instant payment.
Trading with Lowda, what a wonderful experience!
Android App Link: Click Here
iPhone App Link: Click Here
Instagram:lowdaofficial