If you are a streamer or YouTuber, you might want to consider this best compiled YouTube streaming data plans that will help you safeguard your data plans.
We've compiled the cheapest video streaming data plans that won't dig a hole in your pocket, even if you are having a normal data plan, it won't be touched so long your streaming pack is still active.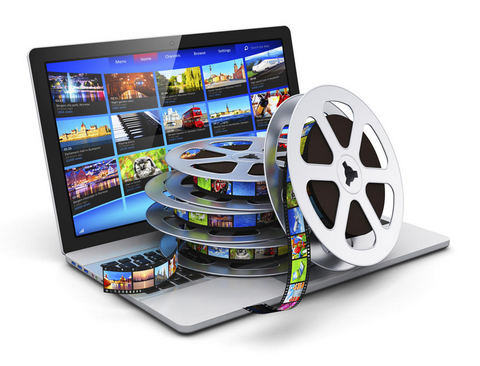 Lets begin from here;
MTN Video Streaming Pack
MTN YouTube Video streaming pack is a time-based data plan that allows you watch videos on YouTube from a smart phone, tablets or PC as well as downloading from YouTube.
The plans are in different categories ranging from 1hr plan, 3hrs plan etc.
You can get 1hr plan for N150
3hours plan for N400
500MB for N50 (12am – 5am)
2GB for N200 (11PM – 6am)
How to Subscribe to Any of the Plans Above
Dial *131*8*1# to choose any of the plans above depending on your choice.
Airtel Streaming Pack
Airtel YouTube video packs are data plans that allow you to watch YouTube videos on your device at affordable rates. 
Plan Name
Price
Total Volume
Validity (Days)
USSD
Standard Data
YouTube
YOUTUBE PLUS 1.0
N1,000
4.5GB
30
*323*31#
1.5GB
3GB
 
YOUTUBE PLUS 2.0
N2,000
9.5GB
30
*323*32#
3.5GB
6GB
YOUTUBE PLUS 2.5
N2,500
15GB
30
*323*33#
5GB
10GB
YOUTUBE PLUS 3.5
N3,500
17GB
30
*323*34#
7GB
10GB
 
YOUTUBE PLUS 4.0
N4,000
19GB
30
 *323*35#
9GB
10GB
This standard data plans also gives you access to free YouTube videos at night from 12am – 5am. But if you don't want the standard plans, you can opt in for only the YouTube streaming packages only as seen below;
YouTube Weekly and Monthly Plan
300MB for N300 (validity is 7 days) dial *323*12# to subscribe
600MB for N400 (Validity is 30 days) dial *323*11# to subscribe.
9Mobile Video Streaming Pack
9mobile video streaming pack is an hourly data plan that allows you to stream from any streaming app be it Netflix, YouTube etc. unlimited. Validity is 30 days.
You can get;
3hrs for N500 (validity is 3 days)
7hrs for N1000 (validity is 7 days)
To activate, dial *200*3*4#
2hrs unlimited streaming for N200 () dial *229*3*5# to activate (mobile only)
3hrs unlimited streaming for N500 + free night streaming () dial *253*1# (mobile only)
7hrs unlimited streaming for N1000 + free night streaming () dial *253*2# (mobile only)
15hrs unlimited streaming for N2500 () dial *253*6# (mobile only)
40hrs streaming for N6000 () dial *253*7# (mobile only)
Glo YouTube Data Offer
Unfortunately, so many don't talk about this probably because they have more than enough data to use on Glo network.
Every data plan purchased on glo network from N500 and above gives you access to view YouTube videos free of charge from the hours of 1AM to 5:30AM. 2.5GB data is invisibly attached to every data plans from N500 and above.
Validity for this benefit is 30 days. It is now left for you to know how to utilize the offer.
Let us know if this really helps.