After over ten years of offering video call service, Skype is finally letting users record and save their video calls.
The new feature is available on most platform except for windows 10 which will be available within the next few weeks. The way video call recording works on skype is a bit different from what you'd expect.
When you start recording, everyone in the call is notified that the call is being recorded. Plus, users can save or share the recorded call for the next 30 days.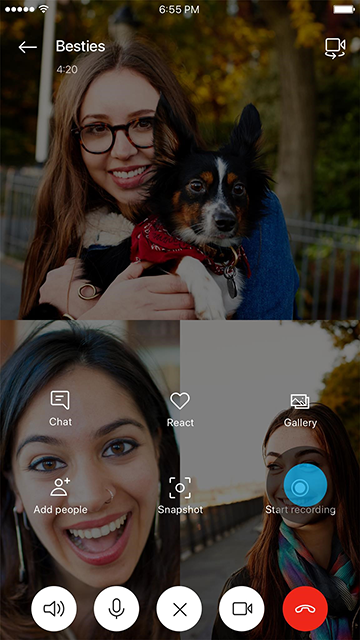 How to Start Video Recording on Skype
To start call recording on the desktop, at the bottom of the screen click the '+' sign, then select Start recording.
On the other hand, if you want to start To start call recording on mobile, tap the 
sign and then tap 
Start recording.
How to Save Skype Call Recording
To save the call on the desktop, go to your chat and click More -> Save to Downloads to save to your downloads folder.
On mobile, just tap and hold the recorded call in the chat till the menu comes and tap. On both mobile and desktop, the recording will be saved as an MP4 file.
The recording then remains on Microsoft servers for 30 days, after which it is deleted.
Source: Skype