If you have not yet on boarded the Rubies train, then I can confidently say you are missing a lot on rubies.
With Rubies, you get to choose your own bank account number, get Free Debit Card delivered to you, no hidden charges or maintenance fee, cheaper transfer rates @ N21 instead of N52. If you already part of this new age revolution it's time to request for your Free Debit Card.
How to Request for Free Debit Card on Rubies
To get a free master card delivered to you, you'll need to upgrade your account which won't take you up to 5 minutes and you are done.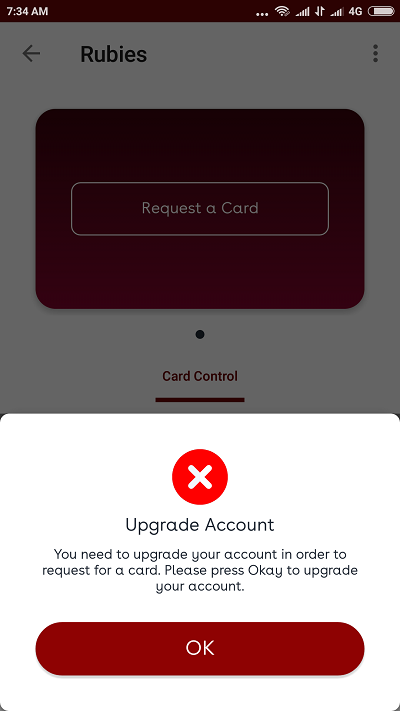 Step 1: Login to your account and click on Cards, Request for a Free Debit Card,
Step 2: Enter your BVN number
Step 3: Take a selfie of yourself or upload one if you have it already on your smartphone
Step 4: Enter your house details where you want the card to be deliver to you
Step 5: Upload your Valid ID card (e.g driver's license, voters card, International passport, or national id card)
Step 6: Upload a picture of your Signature and hit the complete button…
Once you are done, your free debit card will be processed and sent to your location.
Remember you are not paying any dime for the card to be processed or delivered to your house or office location, it is absolutely free of charge.
If you are not yet onboard, you can download the app here, available for both iOS and Android Users.
Let us know what you think in comment.