Microsoft new Edge browser based on Chromium is now available for download. The new Edge is based on the Chromium open source project, which makes it similar to Google Chrome in that regard.
According to Microsoft, the browser offers world-class performance with more privacy, including tracking prevention, which is on by default, and provides three levels of control while you browse, option to choose a new tab page layout or design, and select the types of news.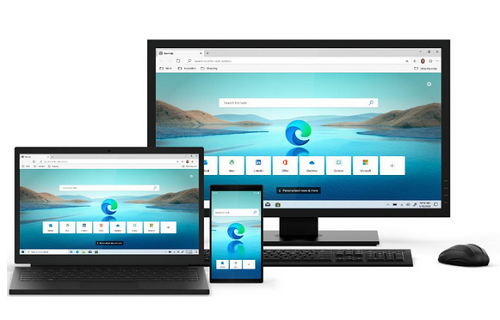 After undergoing series of test for over year, the browser is now available for download. If you are running Windows 10, expect the update to roll out to you within the next few months, but you can as well download it manually.
Other features include AAD support, Internet Explorer mode, 4K streaming, Dolby audio, inking in PDF, Microsoft Search in Bing integration, support for Chrome-based extensions, and more.
There's also an Internet Explorer mode baked in, just in case you need to access an ancient website that demands that.
Where to Download Edge Browser Based on Chromium for Windows and MacOS
For Windows and macOS users, you can download the new Microsoft Edge
Let us know what you think in the comment.