Facebook as announced that its rolling out a new faster, lighter and better iOS messenger app which is twice as faster as the be one-fourth the size. The rollout is supposed to happen "over the next few weeks.
According to Facebook, "We reduced core Messenger code by 84 percent, from more than 1.7M lines to 360,000. We accomplished this by using the native OS wherever possible…"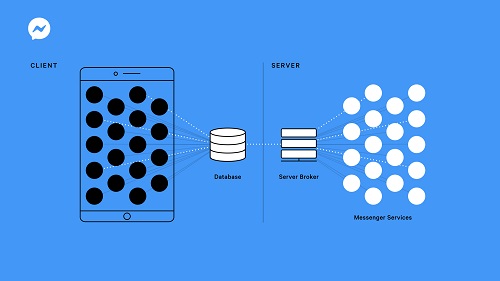 The founder of Facebook, Mark Zuckerberg said once you have the new version, Messenger should "feel much faster and more responsive compared to other apps you use."
According to what FB said that with the new simpler design, some features will be temporarily unavailable in which the removal of the discover tab will be part of it. But will later be restored without specifying when.
The rollout of this new lighter messenger for iOS begins in the coming weeks.