In as much as every day looks like a weekend, we'll try as much as possible to make accessing information easier for you including getting cheap and free data.
The other day, Airtel shared 1GB Free data to subscribers and I shared it here on how to get yours. Today again, in other to make your stay at home worth it, Airtel is dishing out free 3GB data to its subscribers. Not just to its subscribers but subscribers who simply download Airtel TV App.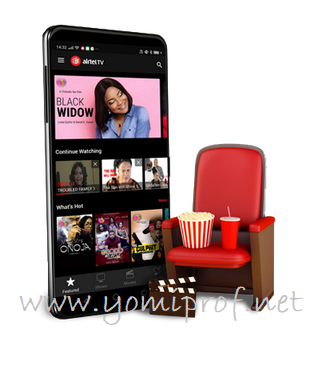 Earlier in January, the TV App was officially launched, with NO subscription attached… You can access it both on iOS and Android smartphone phones.
I already shared a review of the TV App here… You can stream movies of any kind on the app, and the good aspect of it is that it is always been updated with new movies.
How Can I Get Free 3GB Data on Airtel
>>First of all, you need to download the Airtel TV App here
>>Register your Airtel Phone number, and wait for OTP to be sent to your registered Airtel line.
>>Use the OTP code to complete your registration.
>>Once your registration is complete, you can just simply navigate through the TV app and feed your eyes with cool movies to watch.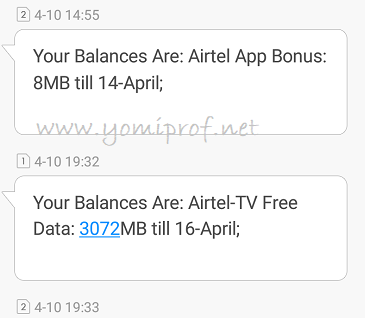 You'll receive your free 3GB Data 12 – 24hours later.
Note: At the time of writing, the free data is only usable on the Airtel TV App. You can check your data balance by dialing *140#.
Let us know what you think in the comments.
Via: Yomiprof