Google has launched a throwback doodle series which will take you back to some of the popular Google Doodle games.
This series, just like the previous one, will continue for two weeks starting from Monday, April 27, and will cover over 10 new series of Doodles. It serves as a good way to help kill boredom as the majority of the global population is quarantined in their respective homes due to the Covid-19 outbreak.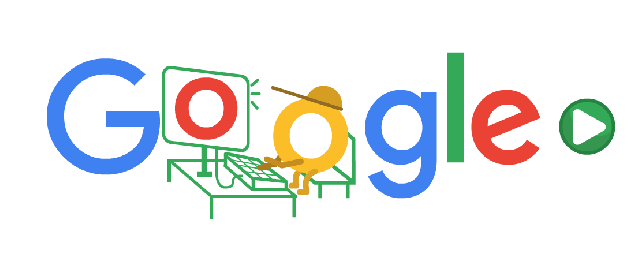 "As COVID-19 continues to impact communities around the world, people and families everywhere are spending more time at home. In light of this, we're launching a throwback Doodle series looking back at some of our popular interactive Google Doodle games!"
The game featured by the search giant on its first doodle is 'Coding for Carrots' which dates back to 2017. The game was meant to celebrate the 50th anniversary of 'Logo', the first programming language designed for use by children.
In the game, the player has to come up with a combination of simple commands that will allow the rabbit to collect the carrots. On hovering the mouse over the doodle, a message appears on the screen, 'Stay and Play at Home with Popular Past Google Doodles'.
The doodle shows the second letter 'o' coding on a keyboard and the first letter 'o' animated into a computer screen.
In addition, Google is making Stadia, its cloud gaming service, free for two months, makes it obvious that the search giant feels gaming and coding are the two ways one can stay at home and save lives.
via: YomiProf