All through 2019, we see different app makers rolled out dark mode to their app including WhatsApp, and this is 2020, Google is just rolling out dark mode to its search app.
Just as they say that better late than never – Google Search app now receiving dark mode option beginning from today and will come to more and more phones throughout the week. So if you don't see it now, you may have to wait a few days.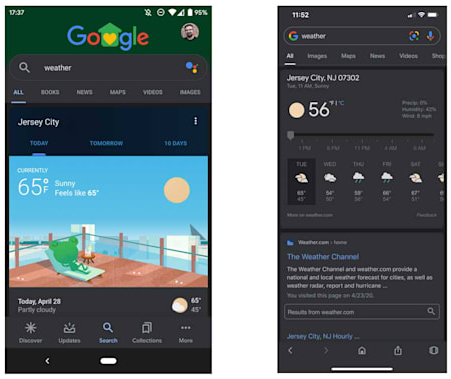 The feature has been part of the beta version of the app for a few months, but now it's ready for a wider release.
No action is needed from your ends when you receive the update, as it automatically detect a device's display settings and follow suit.
Eligible Operating System Version
It is currently rolling out to devices running Android 10 and iOS 13 (iOS 12 users can turn it on manually). You can turn off the dark mode if you don't like it.