Lots of updates have been going on WhatsApp, we are just waiting for the company to roll them out. One of the upcoming features is the ability to use your WhatsApp account on up to 4 devices at the same time without logging out of your main account.
Search By Date
Another feature expected is the Search by Date Feature: This feature will allow users to quickly search for WhatsApp messages by picking a date. WhatsApp already has an in-chat search functionality and with the addition of the new feature, tracking older messages will become even easier.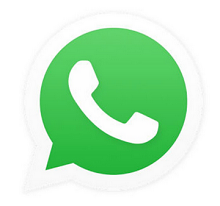 Though this feature is still in the early stage of development, and not yet available to beta users; but when it goes live, you'll see a new calendar icon when you use the in-chat search feature. Tapping on the calendar will let you select the desired date for message searches in a particular chat.
Manage File Storage:
Another expected feature is the manage file storage on WhatsApp. The platform is reportedly testing a bunch of new storage tools and will soon add them to a redesigned storage usage section.
For instance, there will be two new default filters to find different types of messages. One lets you search for forwarded files, while the other lets you segregate large files. The sort button will also apparently offer some new default actions: Newest, Oldest, and Size.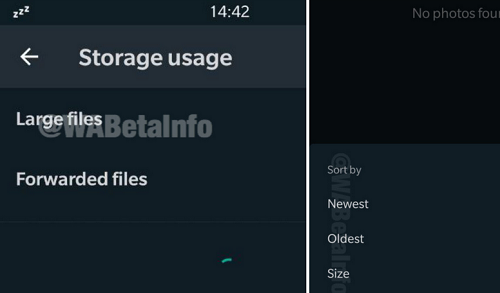 The feature is currently under development, and it's going to receive other improvements and options before the release.
I'll love it more if the first feature ability to login from up to four devices is released as soon as possible, don't know what is making them prolonged the release.