Weekends are meant for downloads, streaming movies, and chilling with families… but if you don't have data, how will the weekend look like? It simply means you won't be able to stream comfortably, you won't be able to download and even do a lot more.
We've shared the cheapest data plans you can easily go for during weekends, and you can still do well to check them out here.
But today, we just want to remind you that you can still get 20GB worth of Data for N3,500 or 9GB for just N2000 on MTN Network. And you can get 16GB for N3000 or 9GB for N2000 on the Airtel network. The data is usable on all devices.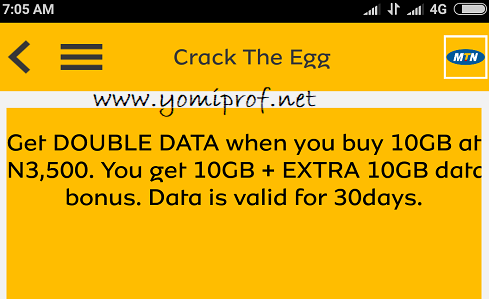 How to Get MTN 20GB for N3500, 9GB for N2000
Dial *121*3# and select the option that is suitable for you.
Alternatively, if you have the myMTN app installed on your smartphone,
>>Open MyMTN App on your device or download it from Play store if you don't have it
>>Navigate to Mega Deal Zone
>>Click on Bundle and you'll see the offer available for you at the moment.
How to Get 16GB for N3000, 9GB for N2000 on Airtel
Simply dial *141# and select 'my offer'. You should get similar offers available to you like what I have in the image below.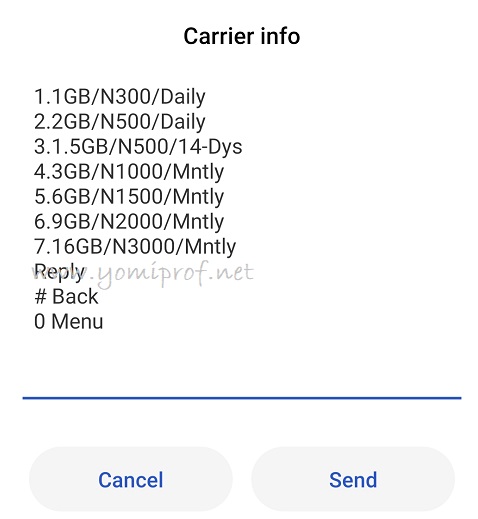 Select your choice, and your dataplan will be activated.
Note: Validity for any of the data plans above both on MTN and Airtel is 30 days.
If you are not comfortable with any of the data plans, you can simply activate weekend data plans to save you from boredom.