Let me sincerely ask you this question, how many unused mobile applications are currently sitting idle on your phones as you read this?
Seating on your smartphone is a store of used and idle mobile applications. It has a minimum of 5 apps that have never been opened since they were downloaded from their respective stores. Then why are you keeping these apps?
Well, according to similarweb, here are the most used applications on a typical Nigerian smartphone trending up.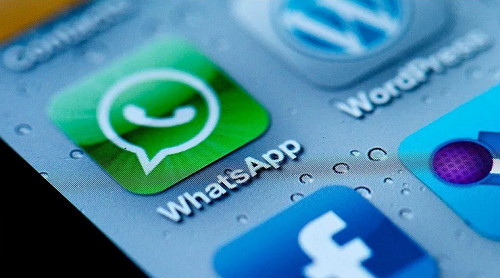 15. Audiomack
Stream and download the best new songs, albums, and playlists for free and play them offline data-free!
14. OperaNews lite
Opera News Lite is a data saving News reading App owned by Opera. The package size of the entire App is less than 1MB.
13. Jumia Shopping App
This app makes shopping on the jumia eCommerce platform easier.
12. Xender:
Xender can send anything you want, from documents, photos, to videos, in an instant with a few taps.
11. Snapchat:
Snapchat lets you easily talk with friends, view Live Stories from around the world, and explore news in Discover. Life's more fun when you live in the moment!
10. WhatsApp Business
WhatsApp Business enables users to have a business presence on WhatsApp, communicate more efficiently with customers, and ultimately help grow business.
9. Telegram
Telegram is a communication tool with over 400k users – it connects users via a unique, distributed network of data centers around the globe.
8. Opera Mini
Opera Mini is a 'light-weight' web browser that blocks annoying ads and includes a powerful download manager with offline file sharing.
7. Likee
Likee (formerly LIKE) is a video creation and sharing platform where users can create original videos, music videos, and funny clips.
6. Instagram
Instagram is a social platform where users can share images and videos from their daily moments to life's highlights.
5. Facebook Lite
Facebook Lite is the lighter version of the main Facebook app, faster and less data-consuming.
4. ZOOM Cloud Meetings
ZOOM Cloud Meetings helps roughly 500k users stay connected to their colleges through its video conferencing, online meeting, and group messaging platform.
3. TikTok Lite
TikTok Lite is a creative platform where users can create short videos showcasing their incredible talents, precious moments, and knowledge.
2. WhatsApp
WhatsApp with billions of users all over the world is an instant messenger that allows you to instantly communicate with family, friends, and love ones.
1. MORE MORE is a social app where users can share videos, images, opinions, join tribes, post personal blogs, share funny moments, and make friends.