I guess we are all having a nice
weekend. This is not new but for the benefits of those who are new to Android
and iOS. This post will guide you through on how to easily transfer files.
Videos, and anything you can think of from your device to another device
especially those finding it difficult to transfer files from iPad/iPhone to
Android or otherwise. Either you use
Zapya
,
ShareIt
or…
Xender
.
Xender is as old as your elder
brother and one of the most reliable way
of transferring anything from any device regardless of the size in
seconds.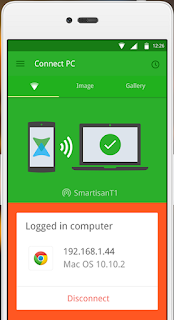 Xender transfers anything you want,
from documents, music, pictures, to videos and apps, in an instant with a few
taps. You can transfer
videos/music/files from Android to iOS, from iOs to Blackberry10 or from
Blackberry10 to Android which ever that suit you.
Why Should I Use Xender App?
==> No USB, no internet,
no data usage!
==>Transfers everything – files, pictures,
music, videos, even apps!
==> Extremely fast – imagine sending your
party video to friends in seconds!
==>Supports group sharing to up to 4
devices.
==>Supports cross platform transfer and
sharing between Android and iOS devices.
Phone to PC/MAC
==>Connects your phone to any PC/MAC – even other people's, anywhere!
==>Transfers everything – files, pictures,
music, videos, even apps!
Where Can I Download it?
Once you've downloaded it on your
device, setting up connections is so easy… With this app, you'll almost be
tempted to delete Bluetooth from your device.