This is really a tough and challenging time for
Etisalat

considering how notorious this current economy recession has heated on their
activities. We earlier reported how Access bank, GTBank and Zenith had wanting
to
takeover Etisalat
NG over unpaid load of
N541.8
billion.
Well, the deed has been done! A consortium of banks, led by
Access Bank PLC and other Nigerian and foreign banks has taken over the management of Etisalat NG
effective from June 15th 2017.
According to what
Premium Times
reported, Etisalat didn't meet
up with the deadline given to them hence the effort of Emerging Markets
Telecommunications Services, EMTS falls on deaf hears since they couldn't reach
precise agreement.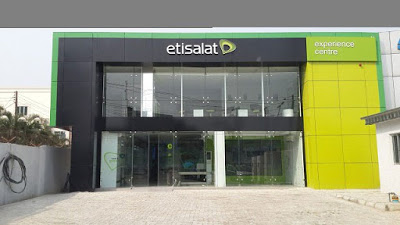 EMTS Holding BV, has up to June 23 to complete the transfer
of 100 percent of the company's shares in Etisalat to the United Capital
Trustees Limited, the legal representative of the consortium of banks.
Etisalat Group, the parent company of Etisalat Nigeria has
already announced the takeover on
Tuesday in a filing to the Abu Dhabi Securities Exchange in Abu Dhabi, United
Arab Emirate.
Etisalat has been under pressure since the beginning of 2016
following the demand notice for the recovery of a $1.72 billion (about N541.8
billion) loan facility it obtained from a consortium of banks in 2015.
I wonder what will happen to the staffs… This is not good
news at all!