I know you are using different launchers on your android devices but it is good if you try some other launcher like Microsoft launcher. Those already using it, an update are available
After numerous beta builds, Microsoft Launcher 6.0 is now rolling to everyone who already has the app installed on their Android devices. Besides the obvious visual changes, it's important to add that Microsoft Launcher v6 is built on a new codebase that enabled developers to include more new features than ever.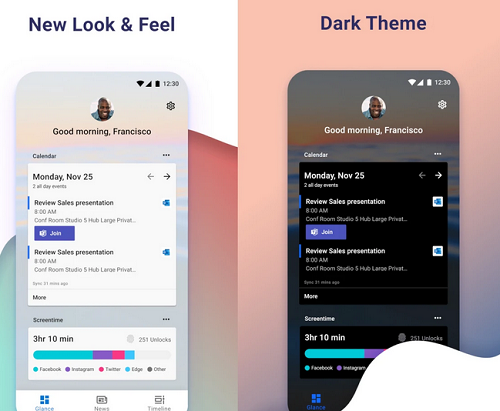 The Launcher v6 includes a brand new dark theme that's compatible with Android's default dark mode settings. Also, there's a new personalized news feed that helps users stay up to date with everything that's happening in the world.
If you didn't know, the Launcher features full landscape mode support, as well as fully customizable icons. Last but not least, the new version of Microsoft Laun-cher boots up faster than ever before, uses a lot less memory, and is more battery efficient. Not to mention that you'll notice Microsoft Launcher now feature fluent animations.
Requirements
Microsoft Launcher v6 is compatible with phones running Android 7.0 or higher, some features might only work on devices powered by Android 8 or newer.
Where Can I Download it
You can download it from Google Play store
Finally, let us know if you are using the new launcher or what launcher are you currently using on your android smartphone?