We earlier informed you that WhatsApp started rolling out the multi-device feature that allows users to access the popular chat app on more devices without the need to have an active connection on one device.
Meaning the feature allows you to use WhatsApp Web without an Internet connection on your phone. Just turn off your phone and you can see you can use WhatsApp Web normally! Once your device is linked, you don't need the original phone again to use WhatsApp on your other devices.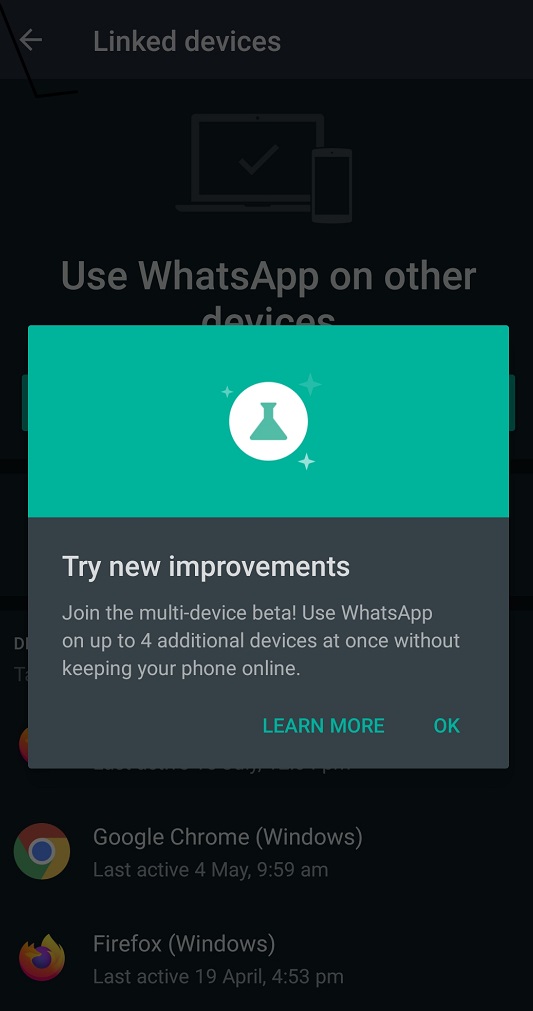 The good news is that the feature is now rolling out to Nigeria. All you need to do is to open WhatsApp Web/Desktop Settings from your iPhone or Android device (WhatsApp might rename it to Linked devices in the meantime), and, if the feature is enabled for your WhatsApp account, you can see a new row called "Multi-device beta".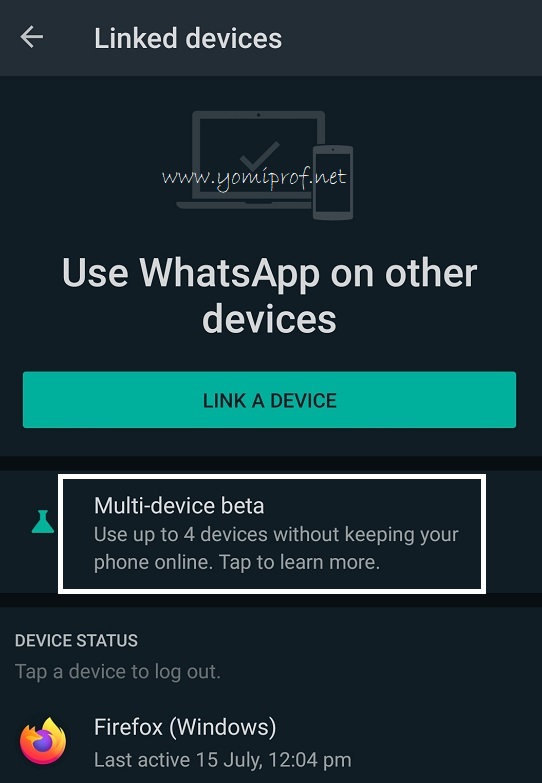 >>Click to Join the Multi-device beta
>>Link your desired web/desktop device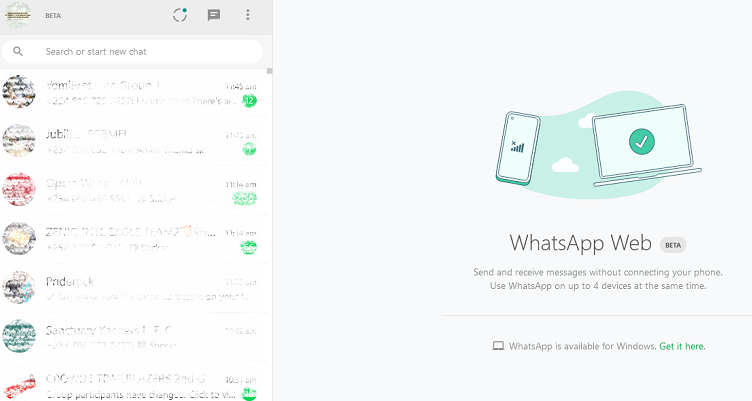 You can use WhatsApp on your phone using this feature and four other non-phone devices. I.e your original WhatsApp account can be used on four other non-smartphone devices even when your smartphone is switched off, or the internet is off.
Update your WhatsApp to get the feature available for you.
Note
>>You cannot message or call from the web or portal if your WhatsApp is outdated
>>Perfomance and quality may be affected.
>> Linked devices are automatically logged out from your WhatsApp account after 14 days of inactivity on your phone, due to security reasons
Let us know if you have the feature working for you already