Today is the last day of the year, and a lot of features were unfolded on the popular chat messenger which enhances the functionalities of the app. Your can call these features the greatest achievement of WhatsApp this year.
We'll like to quickly give a recap of all the features that were added to WhatsApp this year, then probably what we are expecting in the coming year.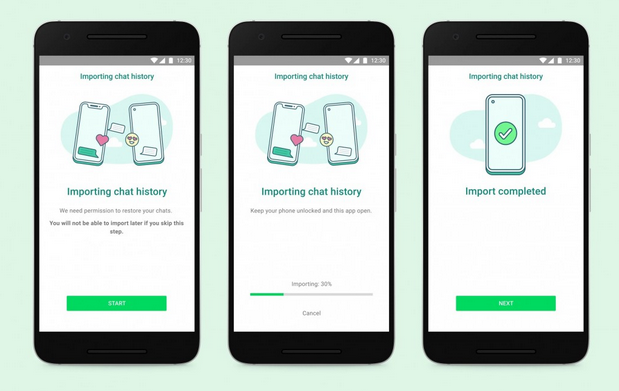 Terms of Service: The new Terms of Service was released this year and it didn't go well with a lot of users, not until when the chat app made the terms of service optional.
Animated sticker Packs: the ability to import third party sticker packs has been included on WhatsApp for Android and iOS. We hope to be able to implement better stickers, for example, by using the Lottie framework.
WhatsApp Calling from the Desktop: You can now place a private and secure calling from the desktop. Are group calls expected for the new year on the desktop app?
Speeding up voice notes: This feature is expected to be released next year, a new global voice note.
Security and Privacy Measures: WhatsApp cares your privacy and security, so they are always working on bringing the best secure experience for you.
Message Timer, View Once and Multi-Device Features: These were confirmed and released to users. In particular, multi-device is the best feature released this year. We expect Multi-Device 2.0 to be released in the next months.
New Archive: Finally, WhatsApp has released a new way to keep your chats in the archive. You can successfully hide your chats through the archive.
Best Quality Photos: This feature allows you to send best quality photos. We expect a new way to send original quality photos while sending them, for example, a shortcut in the drawing editor.
Moving Chats from iOS to Android: WhatsApp is still planning to release the feature for more Android 12 devices, but this was very good news for some lucky users. WhatsApp will release the ability to migrate your chat history from Android to iOS in the coming next months.
End-to-end encrypted backups: Encrypted backup was added to WhatsApp this year; we expect more features to improve user privacy like this one.
My Contacts Except: this is one of the best features released this year, but it has not been rolled out to everyone yet. We hope features to be rolled out faster for more users the next year.
The Universal Windows Platform App: finally, WhatsApp is releasing a beta for their UWP app on Windows. WhatsApp is working very hard to improve this app and we should see many improvements during the next year.
Novi: a small pilot program has been released in the US. It would be amazing to bring the digital wallet to more countries.
What Next?
Next year is just few hours away, and we are expecting to see more features that will help the functionality of the chat app just like its sisters app, Telegram.
Features like Communities, Message Reactions, Time limit to delete message for everyone in a group, and many more features.