Just some couples of weeks ago, MultiChoice announced to its subscribers that it will be ending support for shared password streaming on its platform, and today has decided to add three new channels to its platform.
DStv subscribers can look forward to the launch of Dreamworks, a kid's channel on DStv channel 304, and a new movie channel later this year.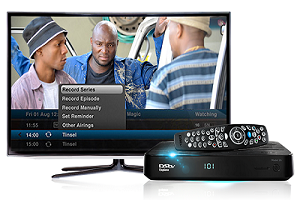 Family and Access subscribers will receive the KIX movie channel (channel 114) from 31 March 2022.
KIX offers action fans a blend of combat sports programmes and action movies.
MultiChoice also confirmed an announcement from E-tv owner eMedia that four of its channels would be leaving DStv at the end of the month.
Spokespeople for the companies explained that MultiChoice and eMedia had renewed their channel supply agreement.
eMedia said that MultiChoice opted to drop some of its channels, namely eMovies, eMovies Extra, eExtra and eToonz.
DStv will continue broadcasting the news channel eNCA (channel 403), and it will carry E-tv's daily Afrikaans news bulletin on kykNET (channel 144).
E-tv's main free-to-air channel is licenced under a separate agreement and would continue to air on DStv.
Finally, DStv as also dropped Russian Today channel 407 until further notice. According to multiChoice, "As of today, 2 March 2021, Russia Today (Channel 407) shall not be carried on the DStv platform until further notice,"
"Sanctions imposed on Russia by the European Union have led to the global distributor of the channel ceasing to provide the broadcast feed to all suppliers, including MultiChoice."
RT is a Russian state-controlled international television network funded by the tax budget of the Russian government.