Subscribers may not like it, but it's absolutely unavoidable as some waves of changes are about to sweep across the platform in the next few weeks which involves price change, channel revamps and some streaming adjustment.
At the moment, MultiChoice is facing increased pressure from different video streaming services which is seriously affecting the premium subscriber's base. As a result, MultiChoice want to focus on the mid and lower end customers, a strategy the company believes will give it an edge in locally-appealing movies and TV shows that international content providers will find challenging to offer.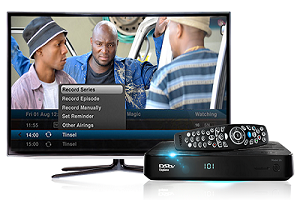 In the meantime, here are the changes you should expect to see in the coming weeks.
Price Changes
DStv will be implementing price increases on its packages from 1 April 2022, the start of its new financial year.
The broadcaster said the adjustments came after a period of "increased value offerings" in its local and international general entertainment and sports content, DStv Internet, and DStv Rewards.
It claimed it had absorbed as much of the increase of the cost of doing business as possible to implement minimal increases.
Channel Changes
As we announced earlier, three channels will be coming in and four channels will be dropping out of multichoice dstv platform. From 1 April 2022, eMovies, eMovies Extra, eExtra, and eToonz will be axed, following a renewed channel supply agreement between MultiChoice and eMedia.
Three new channels will be coming to the service, including kids channel DreamWorks, launching on 18 March. The new KIX movie channel (DStv 114) will also become available on all packages except EasyView from 31 March.
According to report from Mybroadband, another movie channel will be added which is yet to be announced.
Password Sharing
Beginning from March 22 customers will be limited to streaming DStv on one device at a time. They will still be able to watch previously downloaded content on a second device" said Multichoice.
More changes are coming