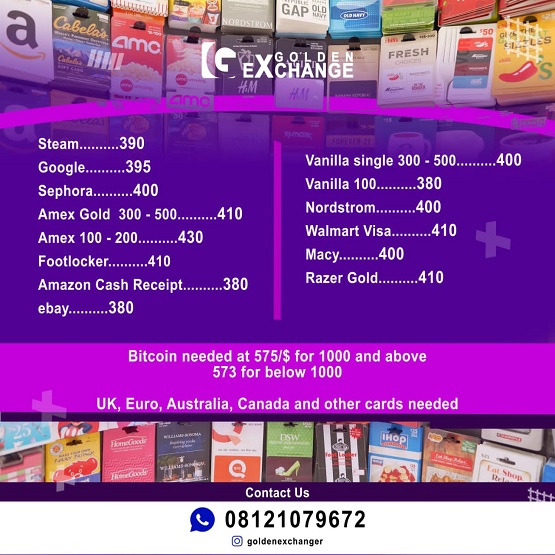 Golden exchange Trades your gift cards and BTC at the highest rates. They pay fast and have been in business over four years.
WhatsApp them on http://wa.me/2348121079672 or follow them on Instagram @goldenexchanger (over 23k followers) to know more and participate in their giveaways.
This is their current price rates for today morning Monday March 21 2022 and its updated regularly.
They have some of the highest rates you can see, so send a message to http://wa.me/2348121079672 now to learn more.
08121079672 on WhatsApp, @Goldenexchanger on Instagram