Kuda Microfinance Bank will start charging N50 to all deposits of N10,000 or more made into customers' Kuda account.
In a mail by the bank to its customers, it said that this is in line with the Federal Government's stamp duty act.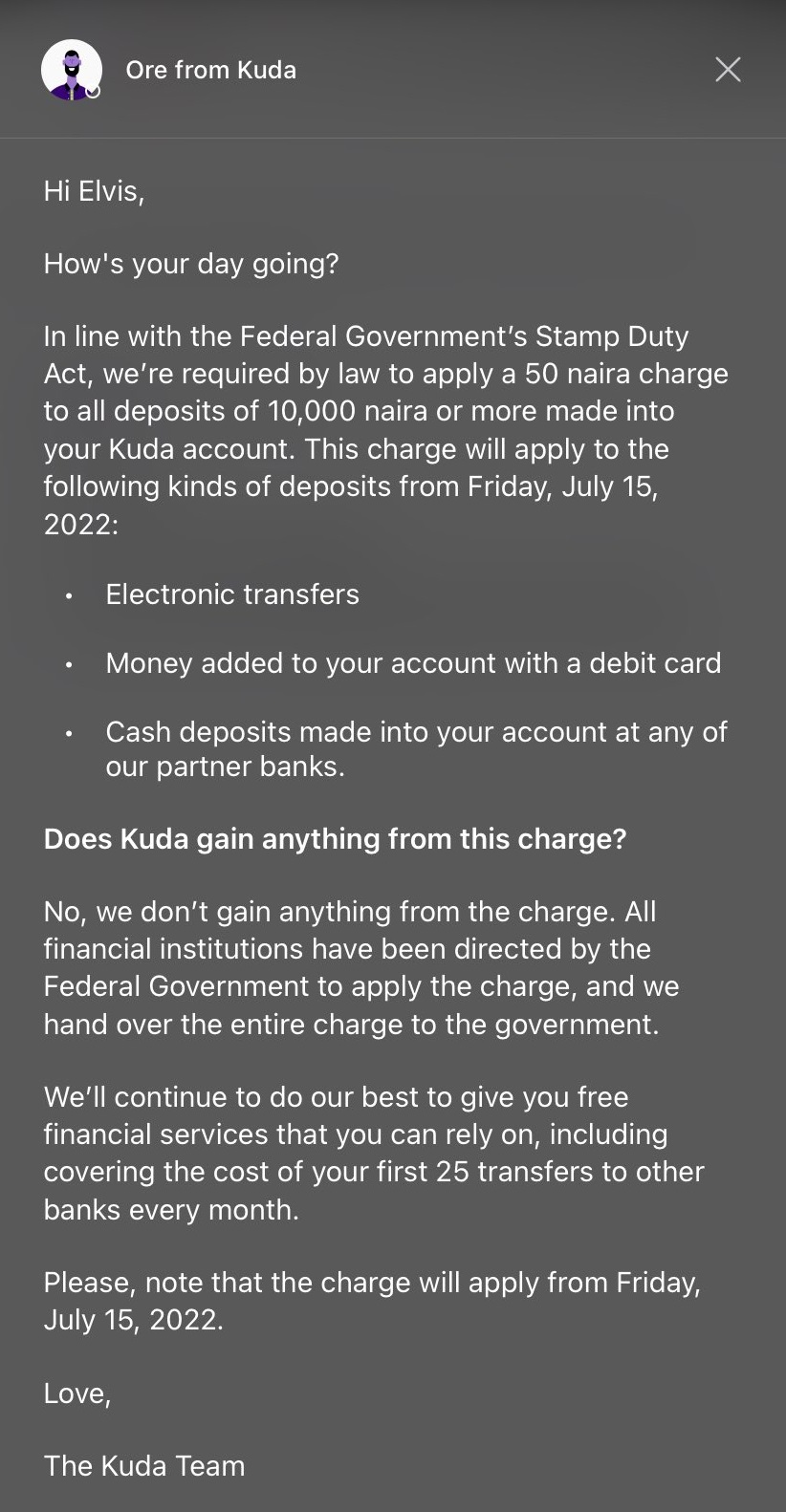 "In line with the federal government's duty act. We're required by law to apply a N50 charge to all depositors of N10,000 or more made into your Kuda account. This charge will apply to the following kinds of deposits from Friday, July 15, 2022; electronic transfer, money added to your account with a debit card and cash deposits made into your account at any of our partner banks."
In the email, Kuda bank stressed that they don't get to keep anything from the charges that all the charges are remitted to the government.
"We don't gain anything from the charge. All financial institutions have been directed by the federal government to apply the charge, and we hand over the entire charge to the government.
The changes will take effects from July 25, 2022.
Note:
The cost of your 25 free transfers will still be covered after which the charges will apply.
Customers however, have reacted to the news on social media and are not pleased with the new development from the bank of the free, to the bank of the fee. What's your take on this?