Nokia has launched new feature smartphone, an improvement to the old feature phones.
We have the re-imagined Nokia 8210 4G which introduces 4G to 1999's Nokia 8210 as well as the Nokia 2660 Flip which offers a familiar experience and large tactile buttons. Nokia is also honoring the XpressMusic line with the Nokia 5710 XpressAudio – a candybar handset with built-in wireless earbuds.
Nokia 8210 4G
The new Nokia 8210 4G, which draws inspiration from the vintage feature phone, grabs attention for its eye-catching design and renowned durability as well as its 4G, VoLTE, wide 2.8″ display, with a simple user interface.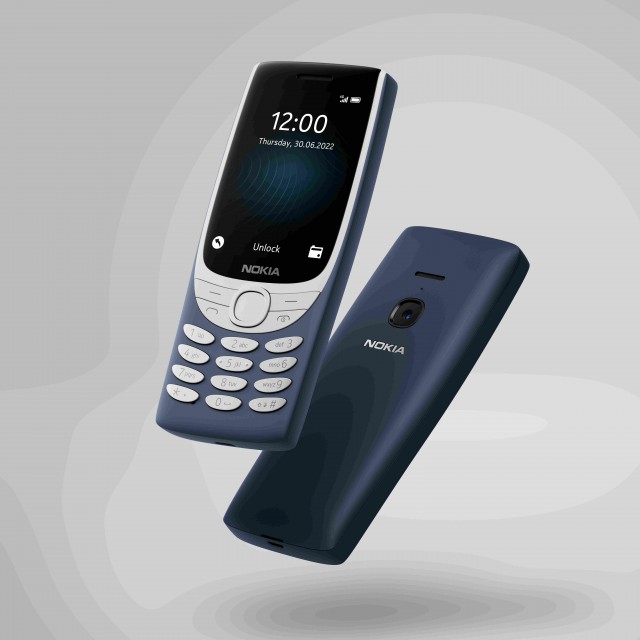 The phone is made from polycarbonate and comes in sand, blue and red colors. There's a removable 1,450 mAH battery rated at up to 6 hours of talk-time on 4G and up to 19 days on standby.
Nokia 2660 Flip
Nokia 2660 Flip is the third new entry and brings similar specs to the other two new Nokia feature phones but in a clamshell form. It has a 2.8 QVGA main screen, a secondary 1.77-inch panel, a VGA camera, and a 1,450mAh battery rated at up to 20 days on standby.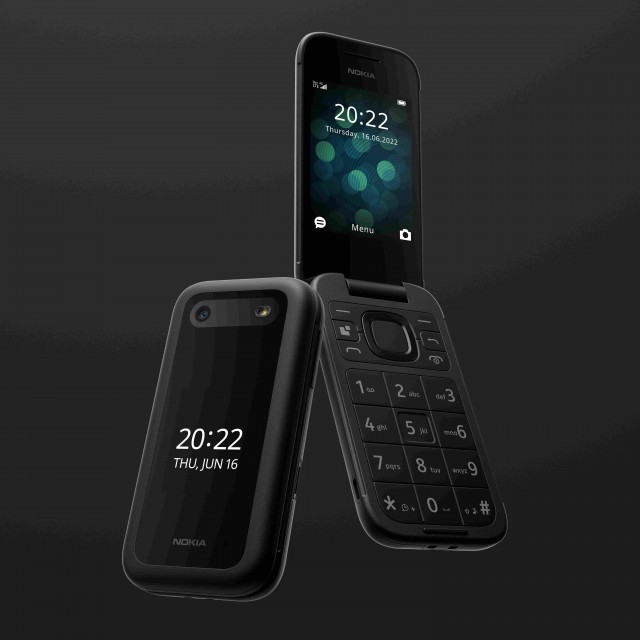 Specification
2.8″ display
Seamless Dual 4G connectivity with VoLTE
1450mAh removable battery
Up to 32GB microSD support
Bluetooth 5.0
Series 30+ OS
Camera, FM Radio
Flip comes with HAC (Hearing Aid Compatibility) support
Nokia 5710 Xpress Audio
Nokia 5710 brings a 2.4-inch QVGA color screen and signature audio controls on the side of the display. The phone also packs a VGA rear camera and a removable 1,450 mAh battery rated at up to 6 hours of 4G talk time and charges via microUSB. It runs the S30+ interface.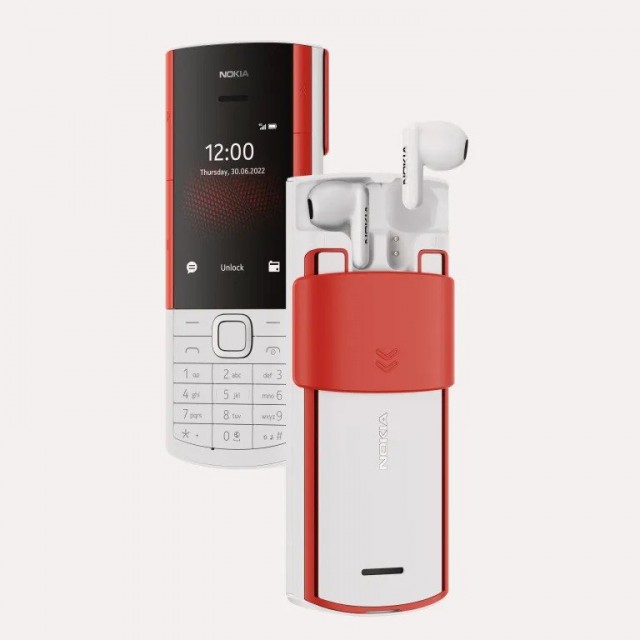 Specification
Dual LTE Standby with VoLTE support
FM radio, Equalizer
BT 5.0
3.5mm Jack
2.4hrs of Talk time, up to 4hrs of music playback on a single charge
Series 30+ OS
128MB of RAM with support for up to 32GB of external storage
Colors: Red/White and Red/Black
Pricing
The Nokia 8210 4G and Nokia 2660 Flip will retail for £64.99 (€59) while the Nokia 5710 XpressAudio will go for £74.99 (€69).