High Court has frozen more than Sh6.2 billion spread in 62 bank accounts belonging to Nigerian start-up Flutterwave and four Kenyans on fears they are proceeds of card fraud and money laundering.
The billions in Guaranty Trust Bank (GTB), Equity, EcoBank, KCB and Co-operative Bank accounts were frozen after the Assets Recovery Agency (ARA) applied to block the transfer or withdrawal, pending the filing of a petition to have the money forfeited to the government.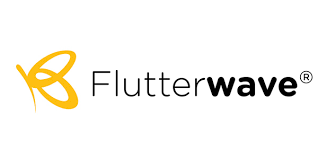 The agency said in court filings that their investigations revealed the cash was wired in the guise of payments for goods and services.
According to the investigators, Flutterwave accounts had Sh5.17 billion in 29 accounts at GTB, Equity and Eco Bank in Kenya shillings, US dollars, Euros and Sterling pounds.
Investigations into Flutterwave began several months ago, and authorities obtained warrants to seize the firm's accounts in April. The provisional seizure permit was granted for 90 days, and the matter will be heard on November 7.
Flutterwave says on its website that it provides payment technology for merchants, and processes payments on the Web, mobiles, ATM, and point of sale worldwide.
ARA reckons that funds were wired to local bank accounts owned by Flutterwave from multiple countries then wired to the six companies. The agency is questioning the source of cash sent to Flutterwave.
The seizure order appears to coincide with a report published by journalist David Hundeyin, which exposed alleged financial, criminal and ethical lapses against Flutterwave and its chief executive Gbenga Agboola in April 2022.
Mr Agboola denied the allegations as reported by Mr Hundeyin over at Subtack, but said he would make necessary changes to his management of the firm going forward.
Court filings show that Flutterwave Payments Technology ltd is owned by Nigerians Olugbenga Agboola, Adeleke Christopher, Iynoluwa Samuel and Flutterwave Inc which is registered in the United States with an office on 1323 Columbus Avenue, San Francisco.
A Kenyan– David Mouko Elizaphan Omaanya– is also a director but has zero shares. The Nigerian firm was founded in 2018 by Olugbenga Agboola and Iyinoluwa Aboyeji.
The court heard that Flutterwave received Sh12.4 billion between November 2020 and this year in a single account at Equity Bank, reflecting the outsized billions handled by the start-up.
The funds from the Equity account were later transferred to Rem X Ltd, which is owned by Nehikhare Eghosasere and Demuren Olufemi Olukunmi.
Rem X Ltd is at the centre of a separate money-laundering suit, which saw the court freeze Sh5.6 billion in accounts in April.
ARA says Boxtrip Travel and Tours, registered by Enyioma Olufemi Madubuike, a Nigerian, received Sh467.1 million in dollars from Flutterwave Payments technology ltd in two days on April 27, and 28 this year.
ARA said there was no explanation or supporting documents provided to support the transactions and, therefore, believes the accounts were used as conduits for moving illicit cash.
Source: Business Daily