If you are running a small business in Nigeria, it is obvious that you need to get your own POS since every transaction is now digital, especially in Nigeria. In our last article, we wrote about getting OPay POS, and it is necessary for you to explore Moniepoint POS to see the one that is suitable for you.
With Moniepoint POS, you can carry out a series of transactions on the go like transfers, withdrawals, airtime purchases, and more at a profit. Also, the company boasts of one of the best networks in town, therefore, the issue of "no network", common with many POS centers would be far from your business.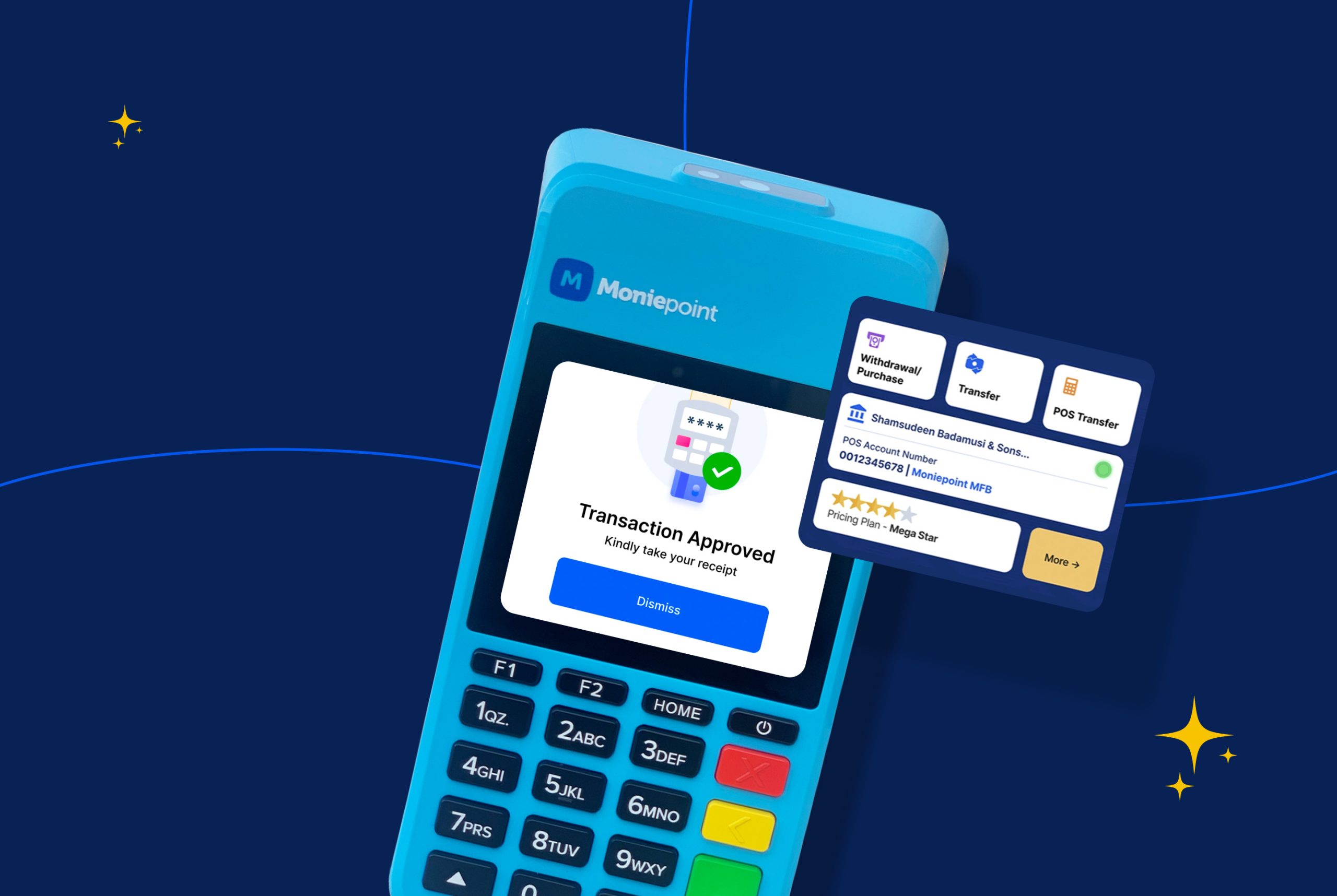 What You Can Do with Moniepoint POS
Cash withdrawal.
Fund transfer.
Instant settlement.
Check customers' account balances.
Payment of utility bills.
How to Register as Moniepoint POS Agent
To become a Moniepoint POS agent, you need to follow the processes below:
Visit their official website at https://moniepoint.com/
Fill out the registration form for Moniepoint agents and submit
Confirm your email address and phone number and an agent would reach out to you after 48 hours of registration
The agent would guide you on what you need to do, after which they would confirm you as an agent
Lastly, log in to the Moniepoint POS dashboard to manage your account
Documents You Need
During the registration process to becoming an agent, they require you to supply the following:
A certified business license
Your bank verification number (BVN)
House PHCN bill
Your bank account number
Identity card, which could either be a National ID, Voters car, or any other nationally accepted card
How do I log in to Moniepoint POS?
Basically, after registration, follow the process below to login into your Moniepoint POS dashboard:
Download the Moniepoint application from the google play store
Login to your account on the Moniepoint application
To log in through your phone browser on their official website
From there on, you can carry out hitch-free transactions as an agent
Things to Know About Moniepoint POS
1. Moniepoint POS is not for sale I.e ( It remains the property of the company)
2. POS Terminals Purchased On "RENT" Are Expected To Be In Use Daily, Else It'll Be Retrieved From The Agent
3. Moniepoint's Daily target is 50k withdrawals per day, from Monday to Saturday. Or weekly performance must not go below 150k or else the PoS will be retrieved from you.
4. Agent must agree to return the pos when not in use anymore (in case the agent quit PoS business or has any other financial problem).
5. Refund of POS, when returned back, is 10,000 naira
With a sum of N25,000 (twenty thousand Naira only), you can get a Moniepoint POS device within 24-48 hours.
What are the Moniepoint POS charges and commission structure?
The volume of transactions via the terminal determines the charges by Moniepoint POS. But as a starter guide, here are some of the commissions and charges by Moniepoint POS.
With withdrawals between N1-N20,000, Moniepoint POS charges only 0.5% of the transaction amount.
For transactions above N20,000, Moniepoint charges a flat rate of N100(charges may change at any time.
For transfers, Moneypoint POS charges a flat rate of N20 for transfers.
Applicable rules to Moniepoint POS usage?
Minimum of N50,000 (Eighty Thousand Naira only) daily withdrawal value.
You will get 10,000 nairas of the N25,000 paid during registration if an aggregator has any cause to withdraw your Moniepoint POS device within a year of issuance.