Back in in September 2022, most banks discontinued the usage of Naira card for international spending "Due to current market realities on foreign exchange, you will no longer be able to use the Naira Mastercard, Naira Credit Card, our Virtual card, and Visa Prepaid Naira card for international transactions" which took effect on 30 September 2022.
But that is about to change as you can now use your WEMA bank card for international spending. According to a mail sent today by the bank, it reads;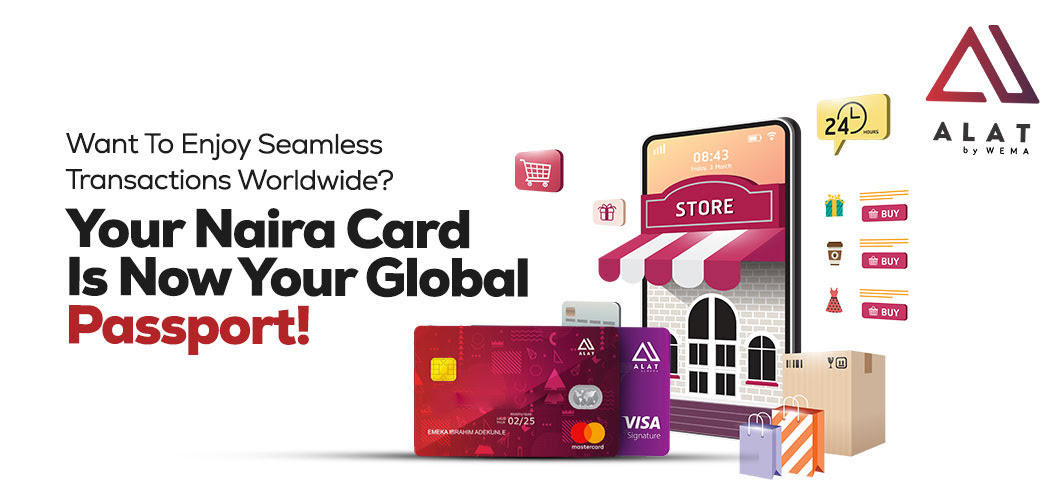 You can now use your Naira cards, including Mastercard, ALAT Mastercard, and Visa, for international spending. For your international transactions, you can enjoy up to $500 per month.
Here is What You Need to Know
1. Expanded Possibilities: The Naira card allows you the freedom to make international purchases, explore international online stores, and buy from your favorite international brands. You know what? The world is now at your fingertips!
2. Monthly Limit: To provide you with enhanced security and control, there is a $500 monthly spending limit for international transactions. This allows you to manage your expenses responsibly while enjoying the benefits of international spending.
3. Effortless Convenience: Your Naira card gives you the convenience of making payments in foreign currencies, eliminating the need for currency conversion or carrying excess cash. It's a hassle-free and secure way to shop and transact abroad.
Where to Download it?
If you don't have an account with WEMA, you can download an ALAT app on Google playstore or Apple store or here. (Use this referral code when signing up: 6CJDUC )
We hope other banks will lift the embargo on the naira card international spending soonest.