A new feature is gradually rolling out on WhatsApp that gives user's the ability to search and chat with unsaved contacts. Before now, you'll have to manually enter the numbers on your browser using the WhatsApp short link.
With the new feature, users will be able to search for phone numbers outside their saved contacts, as well as chatting with them.
For now it is unclear whether this means that WhatsApp can check your call or SMS logs for numbers or can rummage through all WhatsApp users' phone numbers.
This could be useful in an instance where you receive a phone call from an unsaved contact and prefer to chat over WhatsApp or want to check their profile image to verify their identity.
"Users frequently save contacts in their address book when they receive calls from unknown phone numbers, so they can identify them by checking their WhatsApp profile photos, but they might forget to remove these contacts later,"
The publication also believes the feature could enhance privacy because users can more easily screen unknown numbers.
If you want to verify whether the feature is already available on your device, you can start a new chat and search for an unsaved phone number.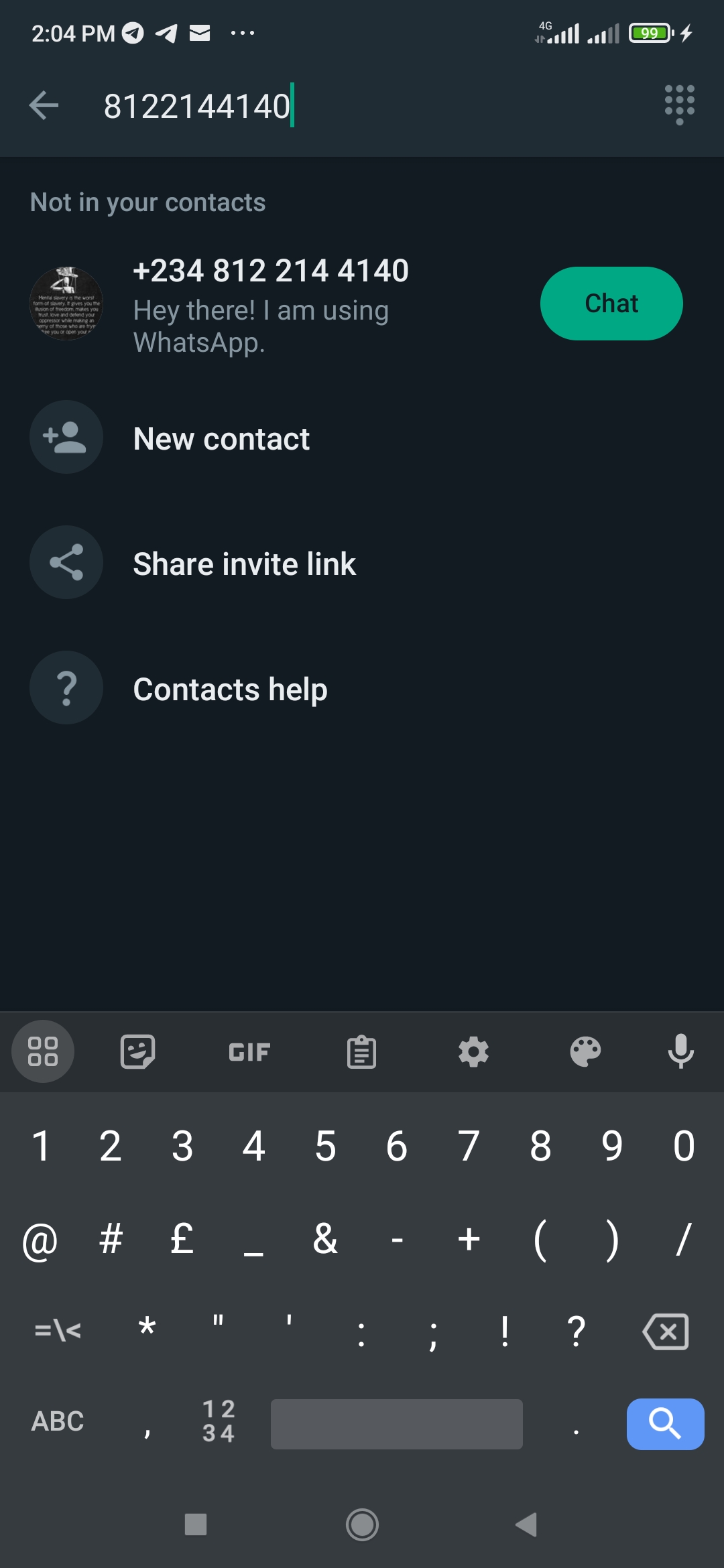 I tested the new feature and it work just fine, you don't necessarily need to include the country code before it brings out the number on the app to chat with.
It is important to note that this is not a search engine, but a new feature that just allow you to search out a contact not saved on your contact list to chat with.
How to Get Feature
Just update your app, check if the new feature is active on your app. Let us know if the new feature is active on your app.