There are times that your
Android phone
might be malfunctioning,
and it will require you to clean up the phone memory by performing a hard
factory reset on your Android device. This tutorial is going to show you how to
quickly and easily do that in few steps.
It is just in five easy steps, and It will be advisory to
follow me carefully.
How Can I Format My Android Phone?
1.
From you device, go to Settings ==> Privacy
2.
Check "Back up my data" and "Automatic Restore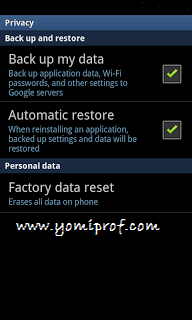 3.
Proceed To Factory Data Reset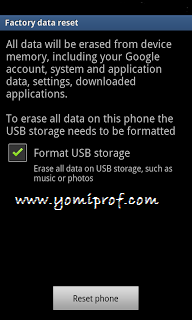 4.
Read the information that will be displayed your screen just to make sure you understood
what you're about to do then tick the check box for Format USB storage
to clean everything then click on the Reset phone button as seen
on the image above.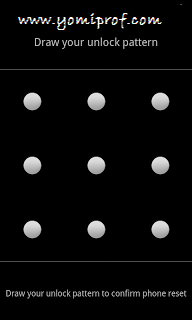 5.
Before it finally erase everything, you will get
one more info displayed on your screen to confirm the reset. Just click on the Erase everything button
to begin the format.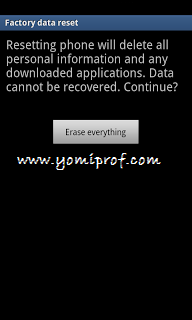 Your device will then perform the factory reset and it will
automatically reboot itself. When it finishes restarting, your
Android device
will be clean and as good as new. You can then begin setting it up and install
the apps that you want from Google play, until you are satisfied. This is one
of the shortest and easiest tutorial for Android users so far.