I have been wondering over time the best
MTN tariff plan
since they changed their tariff recently. I will quickly review almost all their tariff
plan so that you can be able to ascertain the plan that is suitable for you.
Mtn iPulse which was formally changed from allow you to make calls at a cheaper rate of
15k/sec second after the first minute charge of 40kb per second. Gives 10mb
each time you recharge with #100 and above; and
allow you to add one BFF/M2U; and on recharge of #200 and above, bonus
will be given to you. As at the time of posting this, you can't use the bonus
given to you on your iPulse except you migrate to another package. To migrate to iPulse dial *406#.
Pulse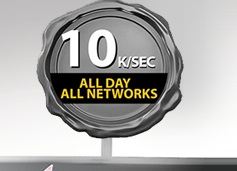 Super Saver on the other hand does not allow BFF/M2U but
gives bonus that you can't use. In order words, bonus is useless on this plan.
Charges you 15k/sec to all network after
the first minute call of 40k/sec.
ü
Free 10MB weekly on N100 recharge
ü
1 month Free subscription to Business
Day and CNN news
ü
5 Free minutes for Info search service.
Valid for 30 days.
To migrate to Super Saver, dial *408#.
Smooth Talk on the hand charges 15k/sec after the first
minute calls, gives 10mb free data if you recharge #100 in a week; and gives
you #300 free bonus when you recharge #200 in a week to call your best friend
forever. Smooth talk allow you to add only one BFF that you can call with your
bonus credit. To migrate to Smooth talk, dial *401#.
Mtn True Talk Speak from the heart to family
& friends across ALL networks @ 20k/sec.
ü N300
Bonus to calls 2 special numbers (on recharge of N200 or more)
ü Free
10MB weekly data bonus on recharge of N100
ü Free
midnight calls (MTN to MTN)
20k/sec from the very first second! Dial *400# to
migrate
How Can I Add Best Friend Forever
On IPulse dial *390*1*phone number#
On True Talk and Smooth Talk, dial *380*1*number#